This post is presented by our media partner Stratcann
View the original article here.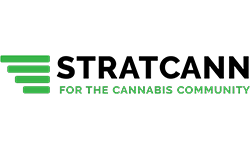 The BC LDB will soon launch a new data report that they say will help provide licensed producers with better insight into which retailers are purchasing their products. 
The report comes based on feedback from many producers in the industry who need such insight to better understand where to focus their efforts and engagement with retailers, as well as potentially address so-called "data deals" between some retailers and producers.  
In a memo sent out to stakeholders, the LDB explains that the BC Cannabis Wholesale Customer Distribution Report "will provide LPs with a list of the retailers that are purchasing their products and the number of cases purchased by each retailer, by SKU, over a four-week period."
Beginning October 2, 2023, the report will automatically be included in LPs' report portfolios. This report will be free for the first year. After that, the province will review the program to decide what fee structure will be needed. 
The report will only include purchasing data for an LP's product, not any other producers or any other data related to retailers' sales. 
The report will include the business name and address of each retailer that purchased their product, the LDB SKU number and product name of each product purchased, and the number of cases purchased by each retailer, by SKU.
Two BC cannabis producers tell StratCann the news is welcome and needed, although one retailer says they aren't too excited by the idea of the LDB sharing their data with producers.  
Sean Curly, the director of sales at FN Canna/All Nations, says he's excited by the news and can save struggling producers money while also better identifying which stores are most familiar with their products. 
"One of the foundations of our business is around connection," says Curly. "We strive to create connections with all our partners, including our partner retailers. So this is a huge step forward to be able to now connect directly with those retailers that support us."
He says it can also help address so-called "data programs" or "data deals"  where producers pay retailers for similar data. 
"If other provinces can come to the plate and deliver a service like this, I think that can help get rid of those kinds of deals. The more the government can provide transparency and allow LPs to connect directly with retailers is only going to support this industry and help create a healthy, vibrant industry." 
Mike Babins, the owner of Evergreen Cannabis in Vancouver, says he supports the idea behind the report and thinks it could address the "Data deals". However, he's not too excited by the idea of his sales data being provided and potentially sold to LPs. 
"On the one hand, I think I should be the one who should be sharing the info with them," says Babins. "On the other hand, if I were one of those doing data deals, it would hurt me, I suppose. But I'm not doing that because I think that's not appropriate to do. 
"I have a feeling this will lead to more reps coming to my door. But my big concern is if you're making money off this, we should be getting our share because it's our data. And I would prefer it was anonymous and it was telling them which regions." 
Janeen Davis, VP of sales at Joint Venture Craft Cannabis, echoes the concerns about "data deals" and the hope that this report will help combat them. 
"Data deals have hit BC now, and the unfortunate writing is on the wall that certain retailers would not stock supplier's products unless they were paid for data. With the BC LDB and BC government coming out with this level of transparency, it will prove that many retailer data deals are simply disguised slotting fees which most suppliers cannot afford. I am proud to see BC LDB lead the charge to create a sustainable industry for suppliers as well as retailers.
---
This post was originally published by our media partner here.