This post is presented by our media partner Stratcann
View the original article here.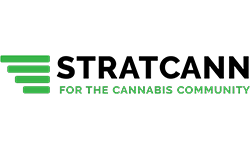 Life Cycle Botanics is a full-service commercial nursery serving the Canadian cannabis industry. 
Utilizing a big picture, "holistic" approach to genetic selection and supply, Life Cycle launched in October 2021 and has quickly established itself as one of the most respected cannabis nurseries in Canada. 
The partnership behind Life Cycle Botanics spans decades. Founders Mark Qvist, Shane Beltramo, and Jon Green's history started in their high school days in BC and continued throughout the legacy years until they entered the legal market space in 2019. It was shortly thereafter that the longtime friends, (along with Mark's wife Kim), formed Life Cycle Botanics on what they describe as a foundation of trust, friendship and loyalty.
Green is now the director of operations and responsible for overseeing the key assets of production and maintaining high quality, disease-and pest-free plants. Beltramo is the director of sales, coordinating the sales and marketing logistics and developing client relationships. Qvist acts as the CEO, driving business development, working on strategic planning, and looking for key market indicators to assist clients with market direction.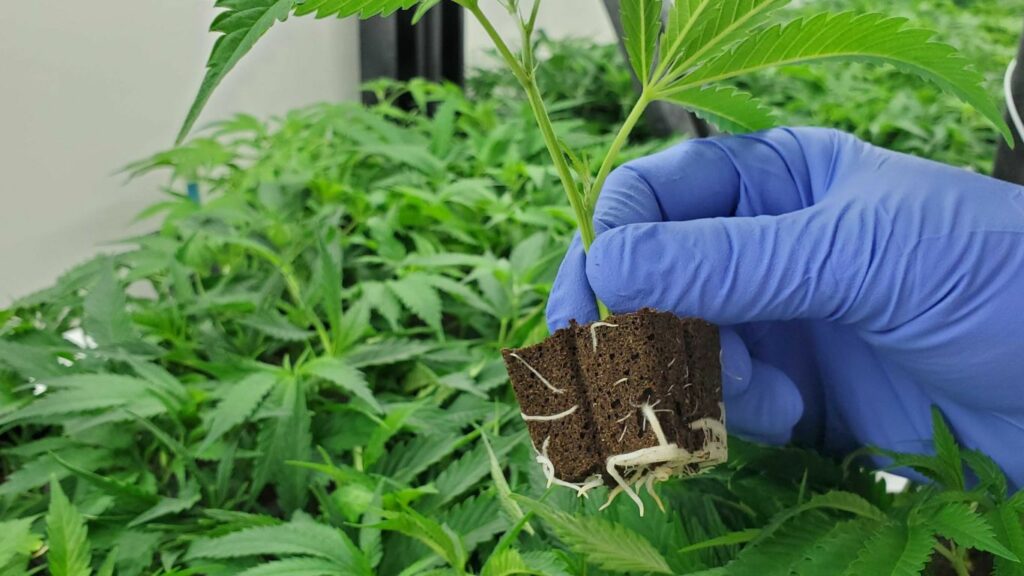 Life Cycle Botanics' team focuses on not only producing high-quality cannabis clones for sale, but also working with cannabis producers to plan out what strains are most suitable for the grower and what future provincial market demand for different cultivars will be.
This is one of the unique approaches that sets the cannabis nursery apart from others in Canada, says Qvist. While many seek to provide growers with quality genetics for their facilities, the Qvists and their team are working hand-in-hand with their clients in a true clone-to-sale service, planning for everything from which cultivars will grow best under what kinds of conditions, to ensuring they aren't flooding the market with one cultivar by providing it to multiple growers.
"This isn't just one and you're done. We're not just selling a clone," says Qvist. "We need our clients to do well; we need their weed to sell so that they continue to use our services. Our focus is on the long term and this is where we can really add value."
This process isn't easy, he explains. It means spending time growing out potential cultivars and learning as much as they can about the specific needs and traits of each variety, a process that can take years. 
"The research we have to do is so extensive based on how genetics are reacting to all the different facilities, you know: the system, the lights, the mediums we're using, the nutrients, the growers' techniques even. Everything is so specific.
"When we do our R&D trials, we filter through so many genetics to find the ones that will check all the boxes, but that's under one environment. Once it's proven that we believe this is a very good genetic, we then work with some of our partners to test them in different environments to see what works best under what conditions."
This process takes time, but allows Life Cycle to better identify which strains will grow well in what setting and assist the growers through all stages of growth. Since each cannabis cultivar will have unique attributes—nutrient, light, and environmental demands—this experience is another value-add the nursery brings to its clients. 
Another factor to consider when it comes to strain selection is working with processors and distribution boards to determine future product calls and how to meet them. 
"A grower might have a strain they love growing. They might know how to grow it well, but if you can't get the provinces to buy it, none of that matters," explains Qvist. "We work with growers, especially micro cultivators, but we're always talking to the processors who are bringing these products to market. We're finding out what the provinces will look for maybe six months from now. Every choice we make when it comes to selecting what we make available for growers is because we're thinking about where the gaps in the market are instead of just selling everyone the same strain and saturating the market."
Another factor Qvist takes into account is the shelf life of the product. By growing out and testing every cultivar they offer, they can know what the flavour profile of the product will be over time. 
"We know the timelines of getting product to market, so we filter out genetics that don't have a shelf life to them. They can be phenomenal and hit all the points, but if they lose their flavour profile in a few months, then we know that isn't going to work for a lot of our clients."
---
Content sponsored by: Life Cycle Botanics
This post was originally published by our media partner here.