This post is presented by our media partner The Growth Op
View the original article here.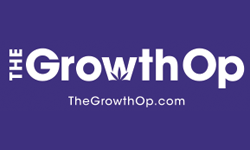 Ben's Best Blnz to 'use the power of [its] business to Right the Wrongs of the War on Drugs'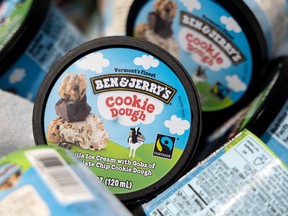 Article content
Ben & Jerry's has never been shy about its connection to cannabis.
Article content
The Vermont-based ice cream company counts Cherry Garcia and Phish Food among its offerings and has previously partnered with dispensaries to offer free pints of its Half Baked ice cream, a combination of cookie dough and fudge Brownie.
Article content
The company has also been outspoken about cannabis reform, including calling for amnesty for those previously convicted of smoking pot while also highlighting racial inequality in the U.S. cannabis industry.
Now the company is looking to "use the power of [its] business to Right the Wrongs of the War on Drugs" through the launch of Ben's Best Blnz, or B3, a non-profit cannabis company.
Offering pre-rolls and full-spectrum vapes, the company is advocating for the release of prisoners held on non-violent cannabis charges, as well as record expungement, and for cannabis to be descheduled federally in the U.S.
Article content
"The whole basis for the drug war is that the federal government puts pot on Schedule 1 — the same category as heroin. Schedule 1 is supposed to be for drugs that have a serious risk of addiction and no medical benefit. That doesn't apply to pot. But it does apply to beer. So we say to the Feds — Take Pot Off Schedule 1 Or Put Beer On It," the company notes on its website.
The company says it has partnered with Vermont-based independent craft growers who use "no non-organic anything," as they grow "terpene forward" cultivars.
Eighty per cent of profits from B3 will be directed to Black cannabis entrepreneurs and the company reports it has established a low-interest loan fund for Black, Indigenous and people of colour cannabis entrepreneurs. Both the grant and loan programs are administered in partnership with Oregeon-based NuLeaf Project, a Black-led non-profit organization.
Article content
The remaining 20 per cent of profits will be split evenly between the Vermont Racial Justice Alliance and the Last Prisoner Project, a national U.S. organization dedicated to cannabis criminal justice reform.
B3 notes that the company was founded with a no-interest loan and it licenses its "formulas, packaging, trademarks, and marketing materials to for profit businesses in exchange for a royalty." All of those royalties, minus expenses, will be used to support its social missions.
The company's products are currently available at four dispensaries in Colorado with plans for future expansion.
This post was originally published by our media partner here.