This post is presented by our media partner Psychedelic News Wire
View the original article here.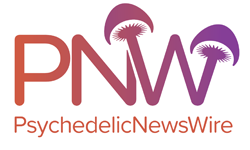 Congressional lawmakers have filed a bill titled the Kratom Consumer Protection Act to regulate kratom and kratom products nationally. The measure is slated to attract bipartisan support in the Senate and House of Representatives and has a decent chance of reaching President Joe Biden's desk.
Utah Republican Senator Mike Lee sponsored the Kratom Consumer Protection Act while New Jersey Senator Cory Booker is expected to join as a cosponsor once Congress resumes session next week. Booker was also a cosponsor for a 2022 bill dubbed the Federal Clarity for Kratom Consumers Act that would have ensured that consumers gain access to kratom while protecting consumers from any legal reprisals for possessing or using kratom.
The measure would have barred the U.S. Department of Health & Human Services (HHS) from imposing kratom requirements considered more restrictive compared to those allowed by the l FDA Act (FDAC).
On the House of Representatives side, Representatives Jack Bergman and Mark Pocan have sponsored the recently filed Kratom Consumer Protection Act. Representative Marc Haddow explains that with the exception of its name, the new measure features elements that are nearly identical to the 2022 kratom measure sponsored by Booker.
Haddow, also a senior fellow on public policy at the American Kratom Association, says creating a "properly regulated kratom marketplace" will allow for safe and equitable access to properly manufactured kratom products. He thanked the sponsors of the recently filed bill for acknowledging that consumers should be protected from the "unregulated kratom marketplace."
While this unregulated market has allowed many Americans to access and use kratom for therapeutic reasons, the lack of regulation has resulted in the proliferation of contaminated products that can result in severe side effects and even death. A statement from Haddow called the kratom measure's introduction the beginning of a "very important initiative" for every American kratom consumer and advocate as well as the American Kratom Association.
He called on the public and advocates to join the bipartisan team of lawmakers behind the bill and convince the U.S. Food and Drug Administration to regulate kratom rather than ban it outright. Proper regulation would prevent the growth of a large kratom black market while ensuring that U.S. residents have the freedom to access safe kratom products.
The measure would compel the FDA to begin evaluating the safety and health of kratom while prohibiting it from issuing kratom regulations that are more restrictive than food and dietary supplement regulations. It would also require the HHS secretary to hold at least one public meeting on the scientifically proven benefits and public health risks associated with kratom use.
Enterprises such as Seelos Therapeutics Inc. (NASDAQ: SEEL) that focus on developing medicinal formulations from psychoactive substances such as ketamine may have a keen interest in the proposed law on kratom because it could herald future drug-policy reforms at the federal level.
About PsychedelicNewsWire
PsychedelicNewsWire ("PNW") is a specialized communications platform with a focus on all aspects of psychedelics and the latest developments and advances in the psychedelics sector. It is one of 60+ brands within the Dynamic Brand Portfolio @ IBN that delivers: (1) access to a vast network of wire solutions via InvestorWire to efficiently and effectively reach a myriad of target markets, demographics and diverse industries; (2) article and editorial syndication to 5,000+ outlets; (3) enhanced press release enhancement to ensure maximum impact; (4) social media distribution via IBN to millions of social media followers; and (5) a full array of tailored corporate communications solutions. With broad reach and a seasoned team of contributing journalists and writers, PNW is uniquely positioned to best serve private and public companies that want to reach a wide audience of investors, influencers, consumers, journalists and the general public. By cutting through the overload of information in today's market, PNW brings its clients unparalleled recognition and brand awareness. PNW is where breaking news, insightful content and actionable information converge.
To receive SMS alerts from PsychedelicNewsWire, text "Groovy" to 21000 (U.S. Mobile Phones Only)
For more information, please visit https://www.PsychedelicNewsWire.com
Please see full terms of use and disclaimers on the PsychedelicNewsWire website applicable to all content provided by PNW, wherever published or re-published: https://www.PsychedelicNewsWire.com/Disclaimer
PsychedelicNewsWire
San Francisco, CA
www.PsychedelicNewsWire.com
415.949.5050 Office
Editor@PsychedelicNewsWire.com
PsychedelicNewsWire is powered by IBN
This post was originally published by our media partner here.