This post is presented by our media partner Stratcann
View the original article here.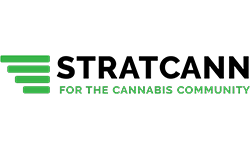 BZAM, a Canadian licensed producer behind several successful brands, has let more than 90 personal go as part of a corporate restructuring and the recent sale of several facilities in BC. 
The company also says it is "focusing the scope of activities" at its facility in Pitt Meadows, BC facility and "concentrating other activities at its Ancaster, ON facility" as part of its final phase to "unlock company-wide synergies" following its merger with Ontario-based The Green Organic Dutchman (TGOD) in 2022. TGOD's (now BZAM) greenhouse is located in located in Ancaster, near Hamilton.
At the time, the merger was touted as a way to emphasize TGOD's market strength in Quebec and Ontario with BZAM's strong presence in western Canada. A representative with BZAM confirmed with StratCann, via email, that the layoffs occurred Monday, Sept 18.
BZAM's Pitt Meadows facility was said, at the time, to provide TGOD with low-cost THC distillate and extraction capabilities.
In their most recent quarterly report in August, BZAM said it had recently sold its facilities in Midway, BC and Maple Ridge, BC and references a focus in 2023 on "streamlining" operations. It also refers to the recent divestment in their Puslinch, ON facility and Edmonton, AB facility. BZAM had previously purchased a hotel in Midway to house its employees of the outdoor farm near the US border.
However, the same quarterly report referred to the Pitt Meadows facility as one of its two "core" facilities, the other being the Ancaster, ON acquired through the merger with TGOD.
BZAM's plan included getting rid of what it called "redundant facilities" and focussing production activities on its remaining sites, as well as reducing "selling, general, and administrative expenses," which it notes include reducing its headcount "by more than 90 additional personnel."
BZAM recently posted several job listings for its Pitt Meadows and Hamilton (Ancaster) sites.
---
This post was originally published by our media partner here.