This post is presented by our media partner Grow Opportunity
View the full article here.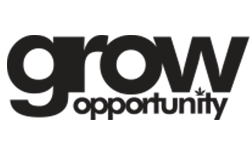 (CNW) Vancouver — C21 Investments Inc., a vertically integrated cannabis company, announced it has promoted its current head of Nevada operations, Aron Swan, to the newly created role of chief operating officer.
C21 established the COO role to support the company's long-term growth objectives. Aron Swan has been the long-standing head of operations, and was responsible for the build-out and expansion of C21's Nevada operations, including managing a team of more than 100 employees, developing strong vendor relationships, and ensuring rigorous compliance standards.
CEO and president, Sonny Newman: "I have been privileged to work closely with Aron since 2006. Aron excels at innovation, has vast experience running our business in the Nevada market, and has exceptional leadership skills. He has been integral to Silver State Relief since its inception in 2015, and has been instrumental in running our business and managing our growth initiatives. Aron is the perfect choice to lead our strategic growth objectives as we pursue expansion in our market."
Aron and his team are currently completing construction of a drive-through at our Silver State Sparks dispensary, which will be among the first of its kind in Northern Nevada. The drive-through should be operational by October 2023.
Chief operating officer, Aron Swan: "I believe we are well-positioned to continue leading through difficult market conditions while at the same time pursuing thoughtful growth strategies. I look forward to continuing innovation efforts and improving efficiencies across our operations while meeting the challenges this industry presents."
This post was originally published by our media partner here.