This post is presented by our media partner Psychedelic News Wire
View the original article here.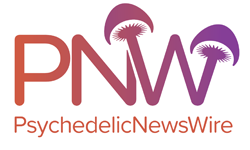 A California-based physician has filed a ballot measure that would invest $5 billion into researching the potential benefits of using psychedelics to treat specific mental disorders. The proposed bond initiative would use billions of dollars in state funds to support the study of psychedelics such as psilocybin, ketamine and LSD as potential mental health treatments.
Last month, Los Angeles-based internal medicine physician Dr. Jeannie Fontana filed paperwork to place the Treat California Initiative on the November ballot. The measure would also call for the creation of a new agency to study the impact of psychedelic-assisted therapy on people with mental disorders like post-traumatic stress disorder and substance abuse disorder.
Fontana's campaign will have to collect around 1 million valid signatures from voters in California for the Treat California Initiative to qualify for the November 2024 ballot. Despite facing what could prove to be a tough challenge, Fontana is optimistic about the measure's chances. She noted that the state's mental health programs are not serving California's residents adequately and said that it was time state officials tried something new.
Psychedelics such as psilocybin (magic mushrooms), LSD and ayahuasca present a new paradigm in psychiatry that could benefit the populace much more than conventional mental health treatments have. Research into psychedelics has revealed that they can be effective against several mental health conditions, especially when paired with psychotherapy from a professional therapist.
Numerous studies have found that hallucinogenics can offer sustained and long-term relief against a myriad of mental health conditions, including notoriously hard-to-treat disorders such as treatment-resistant depression, substance abuse disorders and PTSD. Furthermore, they seem to deliver long-term benefits at minimal or even single doses with barely any side effects compared to antidepressants, which require daily use to be effective and cause plenty of negative side effects.
Lawmakers in several states are now working on legislation to expand psychedelic research and potentially open the door for developing psychedelic-based treatments to address mental health conditions that don't often respond to conventional medication. In 2019, the U.S. Food and Drug Administration approved the limited use of a type of ketamine called esketamine to treat depression in patients who did not respond to traditional antidepressants.
University of Wisconsin-Madison professor and director of the UW Madison Transdisciplinary Center for Research in Psychoactive Substances Paul Hutson says he anticipates that the FDA will have enough evidence to approve the use of psilocybin and MDMA to treat depression and PTSD within the next five years.
This push to create a special fund and agency in California to study how psychedelics can be used therapeutically shows that the work being done by various industry startups such as Seelos Therapeutics Inc. (NASDAQ: SEEL) is getting noticed and is fueling the growing interest in making a paradigm shift in the way mental health disorders are currently being treated.
About PsychedelicNewsWire
PsychedelicNewsWire (PNW) is a specialized content distribution company that (1) aggregates and distributes news and information on the latest developments in all aspects and advances of psychedelics and their use, (2) creates PsychedelicNewsBreaks designed to quickly update investors on important industry news, (3) leverages a team of expert editors to enhance press releases for maximum impact, (4) assists companies with the management and optimization of social media across a range of platforms, and (5) delivers unparalleled corporate communication solutions. PNW stays abreast of the latest information and has established a reputation as the go to source for coverage of psychedelics, therapeutics and emerging market opportunities. Our team of seasoned journalists has a proven track record of helping both public and private companies gain traction with a wide audience of investors, consumers, media outlets and the general public by leveraging our expansive dissemination network of more than 5,000 key syndication outlets. PNW is committed to delivering improved visibility and brand recognition to companies operating in the emerging markets of psychedelics.
To receive instant SMS alerts, text "Groovy" to 844-397-5787 (U.S. Mobile Phones Only)
For more information please visit https://www.psychedelicnewswire.com
Please see full terms of use and disclaimers on the PsychedelicNewsWire website applicable to all content provided by PNW, wherever published or re-published: https://www.psychedelicnewswire.com/Disclaimer
Do you have questions or are you interested in working with PNW? Ask our Editor
PsychedelicNewsWire (PNW)
San Francisco, California
www.psychedelicnewswire.com
415.949.5050 Office
Editor@PsychedelicWire.com
PsychedelicNewsWire is part of the InvestorBrandNetwork.
This post was originally published by our media partner here.