This post is presented by our media partner Psychedelic News Wire
View the original article here.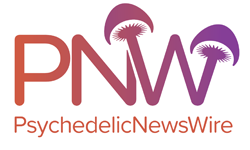 California Assembly members have approved a psychedelic legalization measure passed by the Senate before sending it back to the Senate for discussions on recent amendments. The bill could potentially land on Governor Gavin Newsom's desk once it advances through the Senate, putting California on track to legalize psychedelic use for eligible adults.
Senator Scott Wiener introduced the measure to legalize the cultivation and possession of small amounts of entheogenic fungi and plants for adults aged 21 years and older.
The California Assembly passed the psychedelic legalization measure in a 42 to 11 vote.
Wiener said Californian first responders, veterans and other residents dealing with issues such as addiction, depression and post-traumatic stress disorder (PTSD) "deserve access" to alternative medicines showing promise for effective treatment. He noted that Bill SB 58 leveraged feedback gained from three years of engagement with a wide variety of industry stakeholders to put "prudent safeguards" in place.
A recent influx of studies has revealed that psychedelics may be able to treat a wide variety of mental conditions with minimal side effects, making them a potential alternative to traditional mental-health treatments. These studies have found that hallucinogenic compounds including psilocybin, LSD and ketamine have the potential to treat conditions such as anxiety, PTSD, treatment-resistant depression and even eating disorders.
According to Weiner, psychedelics are not addictive and have exhibited "tremendous promise" in the management of some of the many hard-to-treat mental disorders contributing to America's mental-health crisis. He said that it is now time to stop criminalizing psychedelic use for personal well-being or healing purposes.
Wiener's decriminalization measure would allow eligible adults to possess, use and create a framework for facilitated group psychedelic use. Now that the measure has the California Assembly's approval, Wiener says it is headed back to the Senate for a "final sign-off."
If Governor Newsom signs the measure into law, California will be among the first states in the country to legalize psychedelic use.
California Assembly members added amendments such as reducing possession limits, withdrawing ibogaine from the list of legal psychedelics, eliminating provisions for psychedelic sharing and postponing the date for psychedelic legalization to 2025. Assembly Appropriations Committee members approved the amendments in a recent hearing before sending the measure to the Assembly floor for a final vote.
The measure would task the California Health and Human Services Agency (CHHSA) with forming a work group to collect relevant information and provide recommendations on establishing a framework to regulate the therapeutic use of psilocybin, DMT, ibogaine and mescaline.
The growing interest of the public in the therapeutic potential of psychedelics is possibly spurring on entities such as atai Life Sciences N.V. (NASDAQ: ATAI) to speed up their drug-development programs so that they can address the growing demand for these novel treatments.
About PsychedelicNewsWire
PsychedelicNewsWire ("PNW") is a specialized communications platform with a focus on all aspects of psychedelics and the latest developments and advances in the psychedelics sector. It is one of 60+ brands within the Dynamic Brand Portfolio @ IBN that delivers: (1) access to a vast network of wire solutions via InvestorWire to efficiently and effectively reach a myriad of target markets, demographics and diverse industries; (2) article and editorial syndication to 5,000+ outlets; (3) enhanced press release enhancement to ensure maximum impact; (4) social media distribution via IBN to millions of social media followers; and (5) a full array of tailored corporate communications solutions. With broad reach and a seasoned team of contributing journalists and writers, PNW is uniquely positioned to best serve private and public companies that want to reach a wide audience of investors, influencers, consumers, journalists and the general public. By cutting through the overload of information in today's market, PNW brings its clients unparalleled recognition and brand awareness. PNW is where breaking news, insightful content and actionable information converge.
To receive SMS alerts from PsychedelicNewsWire, text "Groovy" to 21000 (U.S. Mobile Phones Only)
For more information, please visit https://www.PsychedelicNewsWire.com
Please see full terms of use and disclaimers on the PsychedelicNewsWire website applicable to all content provided by PNW, wherever published or re-published: https://www.PsychedelicNewsWire.com/Disclaimer
PsychedelicNewsWire
San Francisco, CA
www.PsychedelicNewsWire.com
415.949.5050 Office
Editor@PsychedelicNewsWire.com
PsychedelicNewsWire is powered by IBN
This post was originally published by our media partner here.