This post is presented by our media partner Grow Opportunity
View the full article here.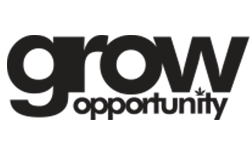 (Globe Newswire) Brampton — Canalytica is pleased to announce its inclusion as an Indigenous-owned business in Canada's official Indigenous Business Directory. This recognition is a testament to the company's commitment to Indigenous ownership and its mission to provide expert guidance in the fields of cannabis, psychedelics, food and beverage, and pharmaceutical industries.
Expert guidance in key industries
Canalytica's inclusion in Canada's official Indigenous Business Directory underscores its expertise in various sectors. The company's team of professionals offers specialized knowledge and guidance to clients in the following areas:
A future of collaboration and growth
Canalytica views its recognition in Canada's official Indigenous Business Directory as a significant milestone in its commitment to Indigenous ownership and partnership. The company looks forward to continuing its work in close collaboration with Indigenous communities and other stakeholders in these industries.
Evan Stawnyczy, Co-Owner of Canalytica, expressed his pride in the recognition of his Ojibwe heritage and in the company's professional success: "I am immensely proud to represent my heritage and to offer Canalytica's services not only to Indigenous people but to all Canadians. Our mission is to bridge the knowledge gap, cultivate understanding, and support responsible growth in these industries. We are dedicated to being a positive force in the Canadian business landscape."
This post was originally published by our media partner here.