This post is presented by our media partner Stratcann
View the original article here.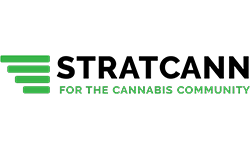 The BC government should take lessons from one of the province's only indoor cannabis consumption spaces, says a new research paper.
An indoor consumption lounge inside one of Canada's oldest compassion clubs offered members a chance to consume cannabis in a safe space, with the club itself serving as an example of a community-based model of cultivation, distribution, and consumption, says the study. 
The study was recently posted in the peer-reviewed journal, Contemporary Drug Problems, which publishes research on alcohol and other psychoactive drugs, licit and illicit. The authors present a case study of the Victoria Cannabis Buyers Club (VCBC) and its consumption space, affectionately called "The Box".
The Box was a small room inside the VCBC's former location that was used as a cannabis consumption space by many of the club's members. The Box closed in February 2023 when the VCBC was forced to move locations due to enforcement from the province, but the research paper argues it can serve as an example for the province as it continues to look at cannabis consumption spaces. 
With research beginning in 2021, The Box was at the time closed due to pandemic-related restrictions, but information was collected through a survey sent out to members. The survey was open between January and March 2022 and was completed by 104 respondents. Although the club says they have 8,000 members, the number of current, active members is not provided.
Survey results showed members used The Box for an array of reasons, from socializing to learning more about cannabis. Respondents reported using The Box as often as several times a day to one or two times a month. Many reported using the space because of a lack of space to consume at home, with smoking being the most common mode of consumption.
The BC government can learn from this model, concludes the research paper, especially given that the government is currently looking at rules for consumption spaces. Although those potential rules will specifically exclude indoor smoking and vaping, the usefulness of these spaces for those using cannabis for therapeutic purposes needs to be taken into account, it says.
Related Articles
This post was originally published by our media partner here.