This post is presented by our media partner Stratcann
View the original article here.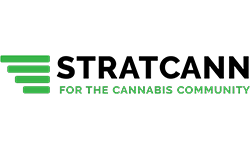 The number of regulations that impose administrative burdens on cannabis businesses increased in 2023 after remaining steady for several years. 
As part of an annual report from Health Canada, the Administrative Burden Baseline, the government tracks all federal regulations that are administered by Health Canada and impose administrative burden on all types of businesses.
The total amount of these regulations (21,034) increased by about 2 percent from 2022, while the total affecting cannabis increased by about 1.5 percent. Cannabis is included in about 12 percent of all these types of Health Canada regulations. 
From 2020 to 2022 there were 3,406 of these regulations identified as relating to cannabis, increasing to 3,460 in 2023. The majority of these (2,577) were within the Cannabis Tracking System Order, which actually decreased slightly from 2022 (2,580).
The total amount of these types of federal regulations jumped from 16,495 in 2019 to 20,058 in 2020, largely due to the legalization and regulation of new classes of cannabis products like extracts, edibles, and topicals, as well as the addition of new reporting requirements as part of the Cannabis Tracking System Order.
An overall increase in regulations was attributed to new cannabis regulations in 2019, as well.
In 2019 there were 1,342 cannabis regulations counted under the Administrative Burden Baseline count. In 2018, there were just 496 related cannabis regulations under the Access to Cannabis for Medical Purposes Regulations (ACMPR). This was a decrease from the 895 in 2014 under the MMPR and Industrial Hemp Regulations.
The regulatory burdens identified for hemp regulations was 202 from 2014-2018, and decreased to 70 in 2019 where it has remained. 
As a comparison, Parts G and J of the Food and Drug Regulations, which relates to the Controlled Drugs and Substances Act, has 2,197 such regulations identified in 2023; Food and Drug Regulations under the Food and Drugs Act account for 4,208 such regulations; Natural Health Products Regulations account for 1,620;and the Tobacco and Vaping Products Act accounts for 2,116.
This post was originally published by our media partner here.