This post is presented by our media partner Stratcann
View the original article here.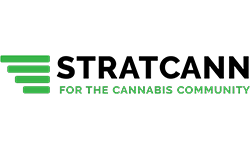 Cannabis sales continue to grow across Canada, except for Manitoba | StratCann
Thanks to our sponsors for supporting StratCann's work!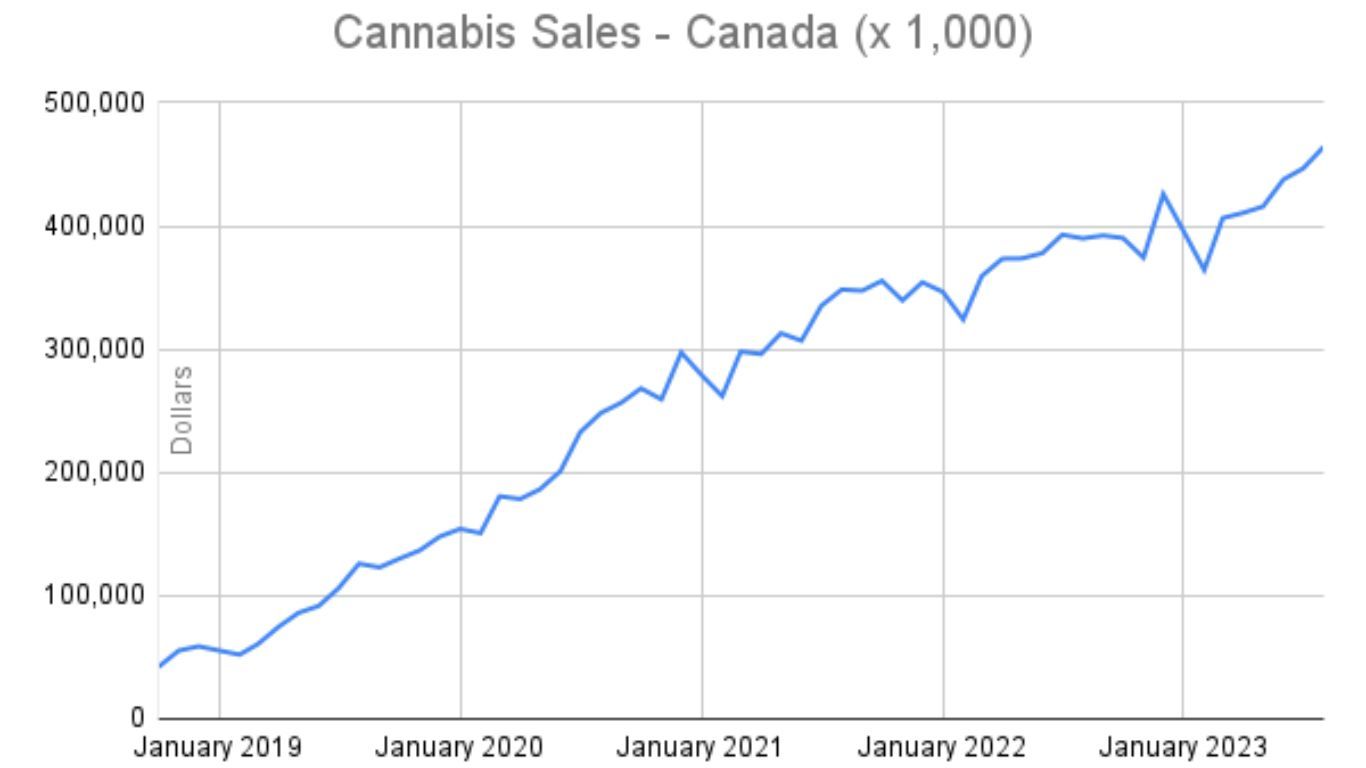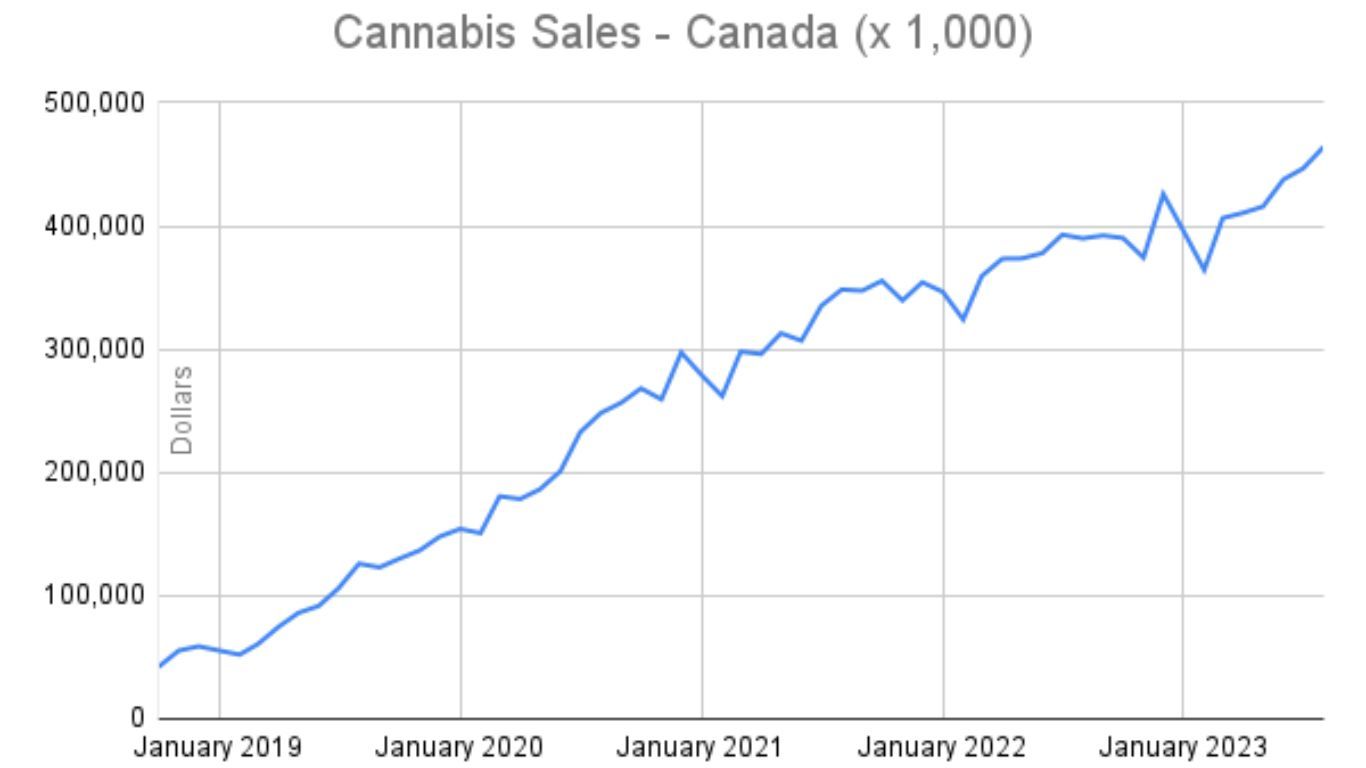 Cannabis sales continue to climb in Canada, with more than $460 million sold by the 3,600+ cannabis retailers nationwide. 
Total retail sales of cannabis in August 2023 were over $464.2 million, up from about $390 million in August 2022. From July to August, sales increased in every province except for Manitoba, which saw a slight decline to pre-March 2023 levels. (This is possibly due to lower data quality for the Keystone Province's figures for August, which Statistics Canada rates at a lower quality than those figures available for previous months.)
Like many retail sectors, cannabis sales have dipped in the months following the Christmas shopping seasons over the last three years before building again on an ongoing, upward trend. 
The number of retail stores across Canada also continues to grow, although the pace has slowed considerably compared to the first four years of legalization. As of October 2023, there were 3,640 cannabis stores in Canada, excluding provincial online stores.
British Columbia: 508 public and private stores either open or "coming soon"
Alberta: 748
Saskatchewan: 176
Manitoba: 192, 110 of which are in Winnipeg 
Ontario: 1,765 as authorized to open 
Quebec: 98
New Brunswick: 25 public stores, plus six private stores and six farmgate stores for a total of 37
Nova Scotia: 49
PEI: 4 
Newfoundland and Labrador: 49
Northwest Territories: 6 brick-and-mortar locations, plus 1 private online store
Nunavut: 1
Yukon: 6
Related Articles
---
Are you of legal age in your jurisdiction?
By clicking "Enter" you are verifying you are of legal age to view the content of this website, or click "Exit" to leave.
This post was originally published by our media partner here.