This post is presented by our media partner Stratcann
View the original article here.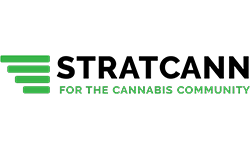 Canada's cannabis industry sees a continued increase in sales, even as the amount of production space and the number of employees at production facilities appears to be levelling off.
The newest market data figures for the October 2022 to December 2022 reporting period, show a continued increase in cannabis inventory and sales across Canada. The total amount of approved production space and employees at these federally-approved facilities declined for the first time in 2022, following several years of steady growth.
Sales of dried cannabis (packaged units) have been holding relatively steady in 2022, while sales of edibles and extracts rose through the year. This occurred while the total amount of approved indoor and outdoor grow space declined slightly over the year.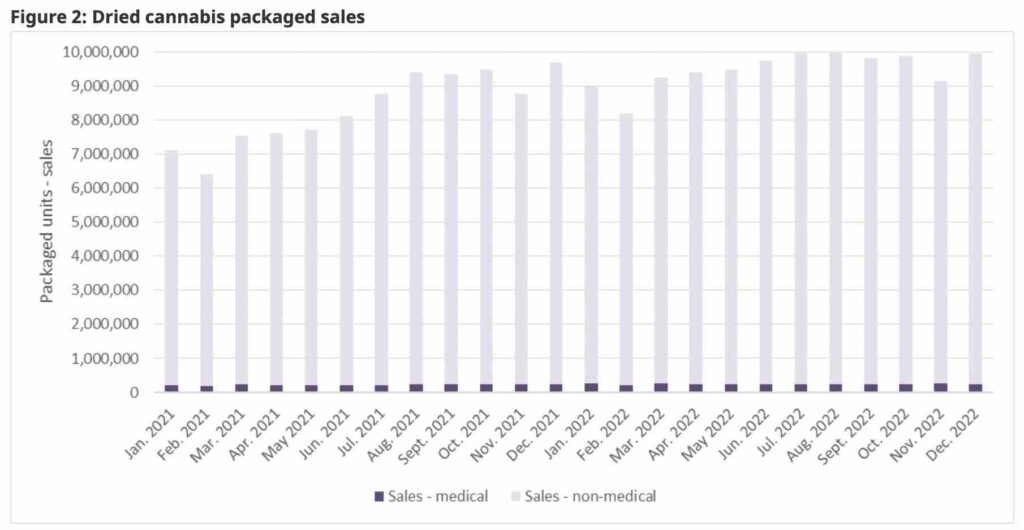 Cannabis topicals also saw increased sales in 2022, with more than 81,000 packaged units sold, the majority in the non-medical stream.
Sales of cannabis plants were sporadic throughout 2022, with the most significant spike in sales occurring in June, with nearly 3,000 cannabis plant packaged sales. The vast majority of those sales were through the medical stream. Only 71 cannabis plants were sold through the non-medical stream in 2022.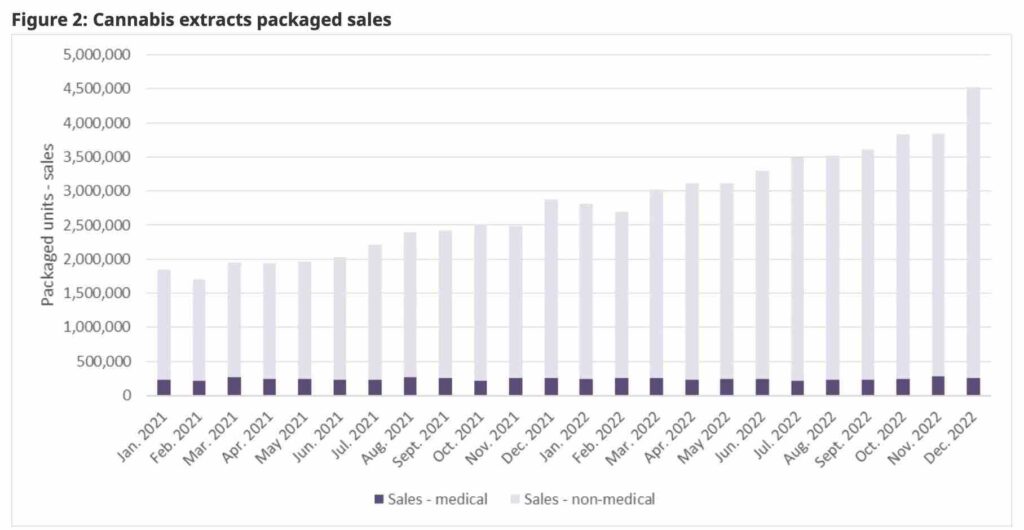 Cannabis seed sales saw a spike from January to June 2022, almost exclusively sold through non-medical sales channels. Only 80 packaged units of seeds were sold through medical channels in 2022. The amount of seeds that producers and provinces have in inventory has declined significantly since 2021.
The total approved growing space in Canada also declined in 2022, from 1,756,642 square meters in December 2021 to 1,595,724 in December 2022.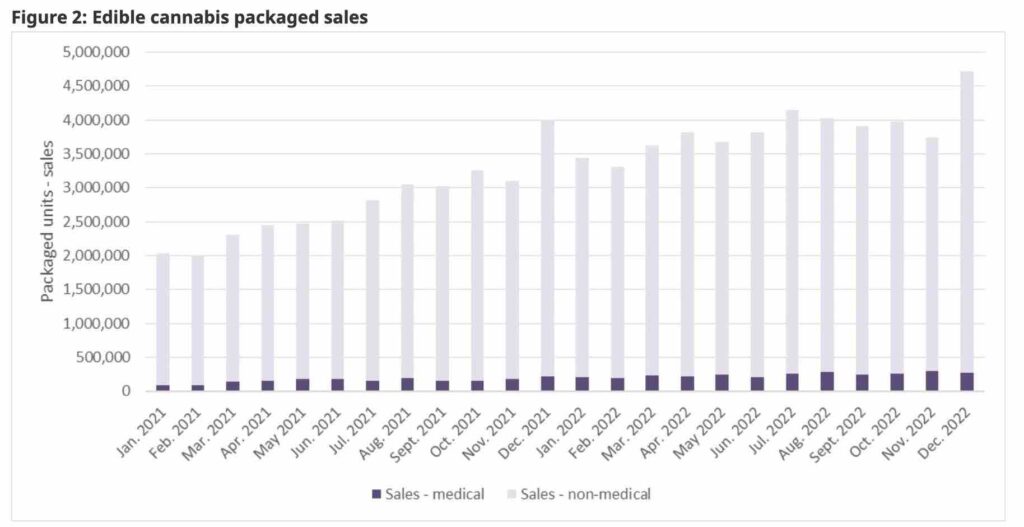 The total amount of approved processing space has also declined, from 418,081 square meters in December 2021 to 378,863 in December 2022. The total building area for licensed producers, however, increased, from 4,128,904 square meters in December 2021 to 4,427,069 in December 2022. 
The total approved outdoor growing space also declined, from 713 hectares in December 2021 to 595 in December 2022. 
The number of employees on federally-licensed production sites also decreased, from a low and high estimate of 13,210 and 17,453 employees in December 2022, to 12,576 and 16,812 in December 2022.
---
This post was originally published by our media partner here.