This post is presented by our media partner Stratcann
View the original article here.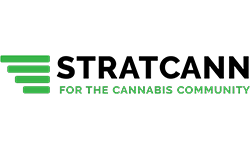 Grower IQ, a seed-to-sale software company for cannabis producers, has now secured just over one million dollars in funding from the federal government. 
In a press release today, the Ontario-based company announced the completion of its latest funding round, securing CAD $1,080,000. GrowerIQ says the funding, which comes through the Federal Economic Development Agency for Southern Ontario (FedDev Ontario), will be used to improve it cannabis tracking system.
The announcement comes following the recent news of Barbados selecting GrowerIQ as exclusive cannabis tracking partner for the country. 
Andrew Wilson, CEO of GrowerIQ, says the funding round will help the company continue to grow as not only a Canadian brand, but a global one. 
"We are thrilled to have secured this funding to accelerate our mission of transforming the cannabis industry," said Andrew Wilson, CEO of GrowerIQ. "This investment will allow us to further develop our cutting-edge technology and expand our global footprint. We are committed to providing cannabis producers with the tools they need to succeed in an increasingly competitive market."
"Our goal is to bring together all systems, processes, advisors, and capabilities into one place, to help simplify what can easily spiral into something very complex," Wilson previously told StratCann about his approach to the service. "We built the seed-to-sale platform from the perspective of the grower, and coded those insights right into the system's process flows. So, users of GrowerIQ benefit from those decades of agricultural experience just by using the system."
This post was originally published by our media partner here.