This post is presented by our media partner Grow Opportunity
View the full article here.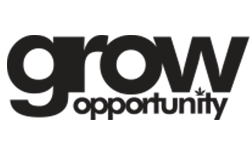 (Globe Newswire) Vancouver — Cannabix Technologies Inc. developer of marijuana and alcohol breath testing devices reports that it has filed an International Patent Application (PCT) titled, "Apparatus and Methods for Capturing Non-Volatile and Semi-Volatile Substances from Breath."
This PCT application covers new innovations and intellectual property related the development to the detection of volatile organic compounds (VOCs) and semi-volatile substances (like delta-9 THC) using the handheld Cannabix Breath Collection Unit (BCU'. The BCU allows for the efficient collection, adsorption and desorption of analytes of low volatility from human breath.
Highlights and Updates:
The company has filed a new patent for its BCU related technology allowing for effective breath sample collection from humans for typically very difficult to detect non-volatile compounds in breath (like delta-9 THC).
Cannabix's Mass Spectrometer Breath Sampler (MSBS) technology along with BCU have been providing consistent results in the detection of delta-9 THC in breath from smoking and THC infused edibles consumption. The Company reports that early testing with Delta- 8 THC in standards, in the low 10-100 picogram range, have been detected using the MSBS technology. Delta-8 THC is present in small amounts in hemp and has psychoactive and intoxicating effects, similar though less potent compared to delta-9 THC. Since it is extracted from legal forms of cannabis and concentrated, it has been of increasing concern for law enforcement and state governments. The company is planning testing with metabolized delta-8 THC.
Cannabix is advancing discussions with industry leading forensic laboratory organizations on how to best integrate its novel MSBS hardware into current forensic testing and analysis methods.
California to usher in a new employment statute for cannabis testing that will position breath testing for cannabis as an important alternative to legacy methods.
The new PCT covers various novel methods for efficient collection of analytes of low volatility from human breath developed by the Company. This includes liquid secondary adsorption, the concept behind the MSBS, which has repeatedly demonstrated efficient capture and release of THC. This novel method uses the breath aerosol as a carrier of solid and viscous liquid particle analytes as well as a secondary adsorbent to prevent sample loss from droplet surface contact and deposition. This is a unique capability in that current methods focus solely on volatile analytes in breath, while the non-volatile components provide much more information about the subject. Cannabix has been continuously improving collection efficiency of the BCU, and sample transfer efficiency of the MSBS such that the results are comparable or better relative to conventional Liquid chromatography – mass spectrometry (LC-MS) forensic methods, which are time-consuming and expensive.
Breath samples collected portably with the BCU have detected and confirmed delta-9 THC in breath out to 4 hours after smoking even after being stored and analyzed up to two days after sample collection, demonstrating the robustness and utility of the method. The Company is advancing discussions with industry leading forensic laboratory organizations on how to best integrate its BCU and MSBS hardware into current forensic testing and analysis methods. Cannabix's marijuana breath testing technologies are meeting the growing demand for new non-invasive, fairer, and more accurate delta-9 THC testing.
Significant changes in California's employment laws have been adopted by its state legislature (known as Assembly Bill 2188 or AB 2188) whereby employers in California will be prohibited from making employment decisions based upon the presence of non-psychoactive cannabis metabolites in drug screening – these are molecules that stay in a cannabis user's system for days, weeks, or even months after use. Furthermore, employers will need to ensure that commencing January 1, 2024, they do not make any adverse employment decisions based upon an applicant's or employee's off-duty cannabis use (1). Cannabix's MSBS technology has been specifically built to detect recent cannabis use – detecting Delta-9 THC, the psychoactive component of marijuana that causes impairment – using breath samples, within 1-4 hours after consumption.
Rav Mlait, CEO, commented, "We have been steadily growing and strengthening our intellectual property portfolio in the arena of breath testing – this is testament to the ability of Cannabix engineers to innovate. Our BCU and MSBS hardware continue to show very good sensitivity due to the ability to effectively collect and desorb breath samples containing non-volatiles like delta-9 THC."
This post was originally published by our media partner here.