This post is presented by our media partner The Growth Op
View the original article here.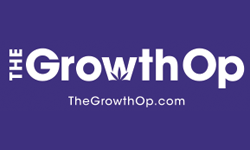 Article content
Cape Breton police have seized $20K worth of illegal cannabis products from a Mercedes cargo van with plates from out of province.
Article content
A 47-year-old man from Ontario and a 28-year-old woman from New Brunswick now face multiple charges, reports SaltWire.
Article content
It's not clear what prompted the stop in Membertou but police reportedly spotted several large cargo boxes inside the van, as well as large amounts of cash and "visible documentation indicating transactions for cannabis products."
Police obtained a search warrant and seized the van, 25 boxes of cannabis, cannabis resin, hash and thousands in cash.
The duo was charged with possession of illicit cannabis, possession of illicit cannabis resin, possession of cannabis for the purpose of selling, possession of cannabis for the purpose of distributing, possession of cannabis resin for the purpose of distributing and possession of property obtained by crime.
Article content
Possession of illegal cannabis, pot that is not purchased through a licensed retailer, can lead to a maximum fine of up to $5,000 and/or up to six months of jail time, per Kruse Law. Trafficking charges can result in a ticket for small amounts up to a maximum of 14 years in prison for large amounts.
On Cape Breton, legal cannabis products are available at the Nova Scotia Liquor Corp. (NSLC) Cannabis stores. Currently, there are 46 locations across Nova Scotia.
Earlier this month, the NSLC released its third-quarter financial results and noted that cannabis sales increased 9.2 per cent in the quarter, running from Oct. 3, 2022, to Jan. 1, 2023. Total sales for both alcohol and cannabis reached $228 million in the quarter, with cannabis accounting for nearly $30 million of all sales.
Locally produced cannabis products continue to attract attention and saw almost 30 per cent growth in the quarter. Local products now account for 31 per cent of all cannabis sales at the NSLC, the most to date.
The average price per gram also fell 1.1 per cent in the quarter, dropping to $6.30.
This post was originally published by our media partner here.