This post is presented by our media partner Grow Opportunity
View the full article here.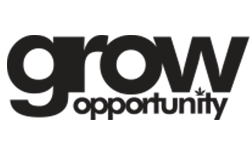 (Globe Newswire) Vancouver — Christina Lake Cannabis Corp., further to the press release dated September 7, 2023, the company is pleased to announce that it has closed the first tranche of a non-brokered private placement of secured convertible promissory notes in the principal amount of CDN$3,190,000.
The company issued convertible promissory notes secured by land and buildings. The note bears interest at a rate of 15 per cent per annum over a term of 36 months. Repayment of the note shall be in the form of interest only payments for the first 15 months of the term and a blended principal and interest payment for the remaining term. Outstanding principal and interest from the notes will be convertible into common shares at a conversion price of $0.06 per common share during the term. The company shall also have the right to redeem or repay the notes at any time during the term.
All securities issued pursuant to the offering are subject to a statutory four-month and one day hold period from the date of issuance pursuant to applicable securities laws of Canada.
Proceeds from the offering will be used for repayment of outstanding debentures, working capital and general corporate purposes.
MI 61-101 Disclosure
Certain insiders of the company participated in the first tranche of the offering for an aggregate total of $1,800,000 in notes. The participation by such insiders is considered a "related-party transaction" within the meaning of Multilateral Instrument 61-101 – Protection of Minority Security Holders in Special Transactions.
The company has relied on exemptions from the formal valuation and minority shareholder approval requirements of MI 61-101 contained in 5.5(b) and 5.7(1)(b), respectively, of MI 61-101, as no securities of the company are listed or quoted on the Toronto Stock Exchange, Aequitas NEO Exchange Inc., the New York Stock Exchange, the American Stock Exchange, the NASDAQ Stock Market, or a stock exchange outside of Canada and neither the fair market value of the notes to be acquired by the participating directors and officers nor the consideration to be paid by such directors and officers is exceeds $2,500,000.
The company did not file a material change report more than 21 days before the expected closing of the offering as the details of the participation therein by related parties of the company were not settled until shortly prior to closing of the first tranche of the offering and the company wished to close on an expedited basis for sound business reasons.
This post was originally published by our media partner here.