This post is presented by our media partner Stratcann
View the original article here.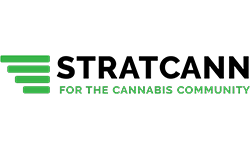 Cities in BC's Lower Mainland are asking for what they say is their share of cannabis excise tax revenue from the province.
In a resolution to be considered at this week's annual Union of BC Municipalities (UBCM) convention, the government of Port Moody, with support from the Lower Mainland Local Government Association, is calling on the provincial government to share up to half of its portion of the federal excise tax.
The resolution could be considered this week at the convention in Vancouver, held from September 18-22. 
The Federal government provides 75 percent of the excise tax it collects when cannabis producers sell into a provincial market or through the medical market. The federal tax is collected at a rate of $1/gram or 10 percent of a producer's selling price, whichever is higher. The federal portion of cannabis excise tax revenue is capped at $100 million a year.
Under an agreement first signed prior to legalization, provinces successfully argued they would need to deal with the bulk of enforcement and regulations when it came to cannabis, especially municipalities, and should, therefore, get a large portion of the federal tax. But munis in several provinces, including BC, say they have not received that tax money. 
Up to August 2022, BC had brought in more than $157 million in cannabis excise tax since legalization. 
In 2020, the Union of BC Municipalities (UBCM) said a survey of their membership showed $11.5 million per year in local government incremental costs for the three years following cannabis legalization.
Earlier this year, a representative with BC's Ministry of Finance said the agency had not provided any of this tax revenue, but they are in talks on the subject with the UBCM as part of a long-term plan. 
"In general, provincial taxes–including PST revenue–flow into the Province's consolidated revenue fund to provide the programs and services people rely on, such as health care and education," notes the Ministry representative. "To date, the BC government has not provided any excise tax revenue to local governments. 
"We're currently working with the Union of BC Municipalities on a review of local government finance systems in BC, including signing an MOU in 2022 laying out that we'll work together over the next few years. Cannabis revenue sharing is one of the items we will be looking at over the longer-term. As the cannabis market continues to mature, we are working cooperatively with UBCM through this process to promote local governments' financial resiliency."
Although the resolution notes that several other provinces, such as Ontario, Quebec, and Alberta, have shared this revenue with their municipalities, the BC government has never made a commitment to do so. 
The resolution reads:
"Whereas the Canadian federal government has clearly stated its expectation that provincial cannabis tax revenue be shared with local governments and such revenues are currently being shared between the provinces and local governments in Ontario, Quebec, and Alberta, but not in British Columbia; And whereas the sharing of cannabis tax revenue will provide much needed funding for local governments: Therefore be it resolved that UBCM ask the Province to share up to 50 percent of provincial revenues generated from the production and sale of cannabis products with BC local governments." ~NR31 Provincial Cannabis Tax Sharing with Local Governments Port Moody
UBCM raised the issue in 2016, 2017, 2018, 2019, 2020, and 2022, as well.
Munis in other provinces want their share, too
Cities in other provinces have raised similar concerns about what they say is their share of the federal excise tax from cannabis. Earlier this year, municipalities in New Brunswick were asking for 25 percent. In 2021, the Association of Manitoba Municipalities released a position paper that called on the province to share 25 percent of its cannabis tax revenue with its municipalities. More recently, the provincial government in Manitoba said there were few "societal costs" with legalization.
The same issues were raised in the association's pre-budget plan. The report notes that the Federation of Canadian Municipalities (FCM) says that municipal administration and local policing costs related to legalization will total $3-4.75 million per 500,000 residents, representing a range of approximately $210-335 million per year in costs incurred by municipalities across Canada.
"According to the Federation of Canadian Municipalities (FCM), municipal administration and local policing costs linked to cannabis legalization will total $3-4.75 million per 500,000 residents on an annual basis," wrote the AMM in an email to StratCann at the time. "Since these costs should not be downloaded to municipalities, it is imperative that municipalities be included as meaningful participants in revenue-sharing conversations. We continue to urge the federal and provincial governments to co-develop a revenue-sharing model that respects municipal authority."
Additional resolution
A second resolution, NR30, the Cannabis Control and Licensing Act, was brought forward by the Okanagan-Similkameen regional district. It calls for a change to the provincial Cannabis Control and Licensing Act (CCLA) that would allow cities and Indigenous governments to opt out of giving the province feedback on a retail licence application. Currently, the provincial licensing process requires input from a city before a licence can be issued.
Both resolutions could be voted on this week and are among 205 to potentially be debated, pending time. You can read about other cannabis-related resolutions at UBCM 2023 here.
Related Articles
---
This post was originally published by our media partner here.