This post is presented by our media partner Stratcann
View the original article here.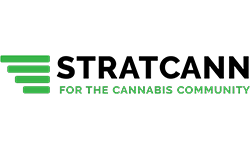 Brands are fond of making grand claims that their product is somehow superior to others. Sadly, the reality doesn't always align with the pitch.
Given that the market is already familiar with how claims of inflated THC levels have harmed the industry, it is being left to retailers to assess a wide range of sometimes vague claims to protect their customers' interests, as well as their reputation. 
"I lose some confidence in those companies whose products don't match the hype,"
says RJ Fafard, director of retail operations at The Pot Shack in Saskatoon. "Many LPs will claim that their cannabis is the smoothest and that the effects are better than anything out there."
It is, of course, statistically impossible for all products to be superior. Companies face reputational risk if they overdo it. 
"Some exaggeration is to be expected in these situations, but there is a very fine line," says Ariel Glinter, head of business development and regulatory compliance for The Joint Cannabis Shop in Winnipeg. "At this point, the most common exaggerated claim is usually about how popular the products are."
Given that it's the budtenders who have to stand behind the products they sell, the best retailers conduct their own assessments. From a reputational standpoint, this is one area where the bigger players may be operating at a disadvantage.
"I tend to take the smaller operators at their word, as they typically follow through," says Ryan Roch, the owner of Lake City Cannabis, with locations in Calgary and Chestermere. "However, it's become a case of proof in the pudding. You have to see it to believe it."
Pushing back
Retailers tell StratCann that when a producer's claims don't stand up, the best approach is to discuss a product's shortcomings with the company, hoping that the feedback will lead to improvements. Otherwise, it's inevitable that some confidence will be lost. 
Part of the challenge is also to wade through the marketing language. While it may be common for brands to assert that their product is the 'best', according to one criterion or another, the actual value proposition can be poorly defined.
"Depending on the category, there's usually a buzzword to go along with it—we hear a lot about 'hang dry', 'cured', 'hand trimmed', or 'hand finished'—but the most common claim is that a product did really well in another province," says Roch from Lake City.
The good news is that for the most part—and despite the tendency to make grand claims—retailers find that companies are open to criticism. 
"If it's a sample, we open it right in front of them to have a look, and have had situations where the product didn't follow through with the pitch," says Roch. "It's generally taken well and is followed up on. I recently had to give feedback on an infused pre-roll that was making big claims, but they ended up smoking very poorly."
In effect, the retailers are keeping cannabis brands in line, including when it comes to regulatory requirements for cannabis marketing, which, despite some changes, remain strict.
"We have occasionally questioned a company's claims as to the effects of their products, or pushed back against promotions that appear to be inconsistent with regulatory requirements," says Glinter. "To date, our comments and criticisms have generally been well received, and we've found most companies are doing their best to continuously improve." 
Also, where a product is very different from what has been described or promised, there are always other products to fill the gap.
"We've found most consumers are happy to continue to try different products until they find one that works for them," Glinter says. "The more accurately suppliers can describe and promote their products, the more likely it is that a consumer who might enjoy them will be able to find them and try them." 
This knowledge and honesty is a big assist for budtenders who spend their days trying to match a consumer with a product. However, while engagement is key to customer gain and retention, different product categories come with their own challenges.
"One category I find that differs from others is concentrate," says Roch. "A lot of brands doing concentrates claim they have a legacy operator who is 'like a mad scientist'. Edibles are also a great example of when someone releases a unique product but hasn't engaged in any way on how to position that product."
Finding the value
The success of large value-based retail chains, such as Canna Cabana (owned by High Tide), suggests that there is demand for well-priced, quality cannabis. Getting this right is about knowing the market: some customers are eager for new products, while others prefer old standbys.
 "We have a reputation for having a large selection of craft products, some of the best in the world," says Fafard from The Pot Shack. "However, we also try to carry an assortment of value products. We like to communicate with our customers if we know a product is getting older and goes out at a reduced price." 
Overproduction remains a challenge in Canada. This not only weighs on price but also puts tremendous pressure on LPs and their representatives to move products. 
"This pressure, and their natural loyalty to their company, leads to exaggerated claims on quality," says Fafard. 
Fafard notes also that some LPs hire third parties to represent their products, some of whom have limited knowledge, or may not have even tried the product. With more products chasing a finite number of customers, it's not surprising that truthfulness and trust count for a lot. 
"We're currently in a situation where there are far more products available than any store is able to sell, and so transparency and honesty from our suppliers with respect to their products is of utmost importance, as our customers expect the same from us," says Glinter.
At the end of the day, this often means store policies that promote honest conversations.
"We won't outright tell someone who selects something they like that it's bad; however, we will inform someone, should they ask, our direct opinion that something has not met our expectations," says Roch. "Our credibility is key to our success."
---
This post was originally published by our media partner here.