This post is presented by our media partner Stratcann
View the original article here.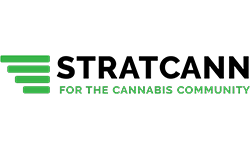 The head of a regional Conservative electoral district association in New Brunswick has put forward a policy proposal to abolish excise tax on medical cannabis.
The proposal will be considered for inclusion in the Party platform as the Conservatives prepare for their upcoming national convention from September 7–9 in Quebec City.
The submission calls on the Conservative Party of Canada to adopt a policy that will "abolish the excise tax on medical cannabis, fostering compassionate patient care and promoting its potential as a 'Made in Canada' safer alternative to addictive opioids." 
It argues that ending this tax would encourage economic growth, support healthcare affordability, and could lessen opioid use.
"Canadians seeking relief through medical cannabis face undue financial burdens due to the current excise tax," reads the proposal. "This policy removes such inequities, emphasizing compassionate care. Moreover, amid an opioid crisis, medical cannabis may serve as a safer, homegrown alternative to highly addictive opioids. Simultaneously, it bolsters our local cannabis industry, spurring economic growth. Removing this tax also aligns with principles of fiscal conservatism, eliminating a regressive levy that disproportionately impacts those with chronic health conditions. This policy aligns compassionate care, potential reduction of opioid dependence, and economic growth, demonstrating a balanced approach to health and industry."
Max Monahan-Ellison, board chair with Medical Cannabis Canada (MCC), a national, non-profit medical cannabis advocacy group, says MCC is broadly supportive of the proposal and points out individual Party members have previously supported similar messaging. 
His main concern is that any such efforts are done in a way that benefits medical cannabis users, not just the companies they purchase from. 
"Medical Cannabis Canada is very supportive of any progress on medical cannabis taxation," Monahan-Ellison tells StratCann. "The big thing is making sure that it's done in a way to ensure that the [savings] are passed down to patients."
"How is this going to be done in a way that is the most effective for the patient?"
Blair Gibbs, a policy consultant based in Vancouver and a former advisor to the UK Prime Minister and a member of the Stanford Network for Addiction Policy, wrote an opinion piece earlier this year suggesting that Poileivre's Conservatives could better take advantage of gaps in federal cannabis policy, including taxes on medical cannabis. 
"Cutting taxes in the right way is always something Conservatives should do, and this proposal is long overdue," Gibbs tells StratCann. "It was bad policy to apply the excise tax to medical products, undermining the distinction between two separate regulated products. 
"Pierre Poilievre's national party needs a balanced platform on cannabis that accepts the reality of a well-established, safe, legal recreational market, but they must also fix some of the flaws of the Trudeau regime. Changing the tax on cannabis to focus on potency and investing more in road policing and border enforcement against traffickers in illicit cannabis would be other steps the Conservatives should pledge to take if elected."
Cannabis and Conservatives?
Although some Conservatives have made similar calls for the end of taxes on cannabis for medical purposes in the past, the platform proposal does stand in contrast to other conservative party messaging on cannabis, both medical and non-medical. 
The Party's former Shadow Minister of Health, Marilyn Gladu, who has a history of interesting comments on the subject, told the Globe and Mail in 2019 that the party would seek to ban home grows as well as personal and designated medical grow licenses while supporting larger companies over smaller craft and micro growers. She had also said the party was looking at paring back allowances for cannabis edibles and beverages. 
Despite this, Galdu also stood with industry advocates and other MPs in 2019, calling for a repeal of excise taxes for medical cannabis. 
"Conservatives believe that prescription medications should not be taxed. For consistency, this means that prescriptions for cannabis should also not be taxed," Gladu said at the time.
In addition, other Conservative MPs have been calling for an end to medical cannabis personal and designated grow licenses, aligning their messaging with law enforcement, who refer to the allowances as a "loophole" for criminal activities.
---
This post was originally published by our media partner here.