This post is presented by our media partner The Growth Op
View the original article here.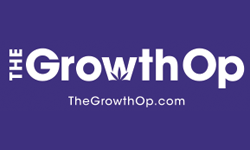 'There is someone, somewhere, who has just fallen heavily into debt with a criminal organization, because he could not complete the delivery as planned'
Article content
A Montreal man received an unexpected delivery recently when a drone carrying contraband ended up stuck on his backyard clothesline.
Article content
The package contained nearly a kilogram of cannabis, hash and tobacco, along with a homemade knife and cellphones with SIM cards, reports CBC.
Article content
The contraband was coiled into several long cylindrical arms, totalling about seven metres. The shape makes it possible to slide the packages between prison bars, according to Mathieu Lavoie, the president of the union of peace officers in Quebec's correctional services.
The haul is believed to have an institutional value of about $45K.
"There is someone, somewhere, who has just fallen heavily into debt with a criminal organization, because he could not complete the delivery as planned," said Lavoie.
The Montreal man, who remains anonymous, told CBC he lives about four kilometres from Bordeaux jail, which is the largest provincial prison in Quebec.
Article content
"The whole family is still amazed to have found this package, which clearly accidentally fell from a drone," he said.
It's not the first time that a drone carrying contraband has veered off course.
Last January, deputies with the Richland County Sheriff's Office were called to Mansfield, Ohio to investigate a drone that crashed into a home. In that instance, there were two prisons located about three kilometres from the home.
The beeping drone, which had its LED on-board lights covered with duct tape to reduce detection, was carrying a package that contained cannabis and loose tobacco, as well as two cellphones and chargers.
Just last month, another drone delivery was busted near Beaver Creek Institution in Gravenhurst, Ontario, reports the Toronto Sun. Nearby residents alerted Bracebridge OPP about the drone, which had been flying in the area before an unintended crash landing. 
Article content
While investigating, police located a trespassing man who was searching for the downed drone and charged him with two counts of possession of a schedule 1 substance for the purpose of trafficking, and one count each of possession of contraband before visitor control point at a penitentiary, possession for the purpose of distributing cannabis, trespass by night, and possession of property obtained by crime under $5,000.
Perhaps in an attempt to avoid any technical glitches, a tried and true contraband delivery method was put to the test last year in B.C. when a pigeon carrying containing 30 grams of crystal methamphetamine in a mini "backpack" was discovered at the Pacific Institution in Abbotsford. 
The bird was freed of its backpack and set free after correctional officers were able to corner it. It's unclear whether the bird was trained by someone within or outside the institution.
Pigeons are well known for their ability to travel long distances and home in specific locations. According to BirdNote, specially bred homing pigeons can cover distances of up to 1,000 km and reach speeds of nearly 100 km/h.
This post was originally published by our media partner here.