This post is presented by our media partner Stratcann
View the original article here.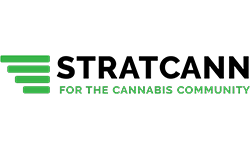 Cronos Group says it will be winding-down its cannabinoid "Fermentation facility" in Winnipeg, Manitoba, with intentions to list the facility for sale.
As part of its second quarter results for 2023, the Canadian-based cannabis company says it will be closing a facility in Manitoba used to produce "cultured cannabinoids".
The facility, operated in partnership with hands-on expertise from its partner, Ginkgo Biologics, has been used to engineer strains of yeast that can produce cannabinoids through a fermentation process, rather than through cultivation and then extraction of cannabis.
This process is accomplished, in part, by transferring the DNA sequences for cannabinoid production into organisms like yeast and E. coli. The cultured cannabinoids are identical to those extracted from the plant using traditional methods.
Ginkgo's website says its cannabinoid program has run eight million tests of more than 10,000 engineered strains in the course of just two years. "These efforts yielded several strains with industry-relevant titers for multiple rare cannabinoid compounds, the first of which is beginning commercial scale production."
In August 2021, Ginkgo and Cronos announced the achievement of its first "equity milestone" for cannabigerolic acid (CBGA). Then in October 2021, Cronos launched its first cultured CBG product. In 2022, the two companies announced its third equity milestone for tetrahydrocannabivarin (THCV).
Cronos had utilized the novel cannabinoids in its gummies sold under the Spinach brand, which it says is the number one edible in Canada. 
In 2021, it recorded impairment charges of $4.8 million related to its Ginkgo exclusive licenses for CBGA and CBGVA "for the difference between the fair value of the licenses and the consideration paid."
Another company, Willow Biosciences has also produced CBG through fermentation. 
In the same quarterly report, Cronos said it had successfully exited the US hemp-derived cannabinoid market, a plan first announced earlier this year in order to "streamline" operations. Cronos first entered the sector in a $300 million (US) deal in 2018 when it purchased Lord Jones, a CBD brand it says it plans to now bring to the Canadian market by Q4 2023.
The company reported net revenue and gross profit both down in Q2 2023 compared to the previous year, which it blames on lower sales in Israel, as well as "an adverse price/mix shift in cannabis flower sales in Canada," among other issues like the weakening Canadian and Israeli dollar. 
Despite these lower sales in Israel, Cronos has also recently signed an agreement with one of the leading distributors of medical cannabis in Germany, which the company hopes to begin exporting to soon under the Peace Natural Brand. Peace Naturals was one of the first federally-licensed commercial medical cannabis producers in Canada. Cronos purchased it in 2016.
In 2022, it announced the closure of the original Peace Naturals facility, but partially reversed that decision in early 2023, leaving parts of the"campus" open.
Featured image via ginkgobioworks.com
This post was originally published by our media partner here.