This post is presented by our media partner Grow Opportunity
View the full article here.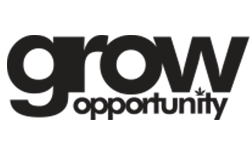 (Globe Newswire) Toronto —  Cronos Group Inc. announced today that it shipped its first order of bulk cannabis, which will be sold under the PEACE NATURALS brand in Germany. In July, Cronos signed a distribution agreement with Cansativa Group, one of the leading distributors of medical cannabis in Germany. Cansativa is a market leader in the medical cannabis market and is a driving force in the German cannabis industry. Cansativa has a network of approximately 2,000 pharmacies domestically; they currently supply around 300,000 patients in Germany's medical market.
"Re-entering the German market, which has about 83 million people, is a significant milestone for Cronos and we look forward to expanding our reach and brand awareness in Germany with the help of Cansativa," said Mike Gorenstein, Chairman, President, and CEO, Cronos. "We intend to establish our PEACE NATURALS brand as a top medical brand, similar to the brand's reputation in Israel. We will continue to push forward on new market growth opportunities and expand our portfolio of borderless products."
The recently announced regulatory changes in Germany, to reschedule cannabis and no longer label cannabis as a narcotic, are expected to unlock significant growth in the market. Cansativa's wide distribution network of pharmacies provides Cronos access to patients in Germany, including those with insurance coverage for medical cannabis. Additionally, in August 2023, a bill was introduced in the German parliament to legalize adult-use cannabis. Re-establishing Cronos and its PEACE NATURALS brand in the German market will position the Company to capitalize on this growing market, fueled by potential future legislative changes.
This post was originally published by our media partner here.