This post is presented by our media partner The Growth Op
View the original article here.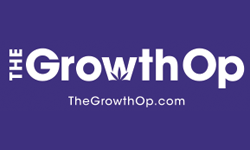 Publisher says judgment is 'biased and grossly limiting freedom of speech, the right to express a political opinion and the right to information'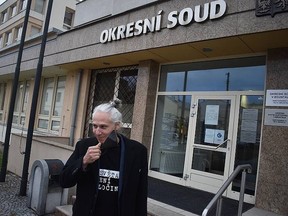 Article content
Czechia may be working toward cannabis legalization but publishing information about the plant remains a punishable offence, as one journalist recently found out.
Article content
Robert Veverka is the editor-in-chief and publisher of Legalizace, a cannabis magazine which has existed for more than a decade. After a yearlong court battle, Veverka has been fined 250,000 Kč, about $15,200, for "spreading drug addiction," according to translated local media reports.
Article content
The ruling effectively bans Veverka from publishing Legalizace in the future, reports Volteface.
According to one report, police examined 60 editions of the magazine, published between 2010 and 2020, and found more than two hundred "illegal acts," such as cannabis-infused recipes, information about the effects of cannabis and cultivation tips.
The case began five years ago when police in Krnovsk seized 38 cannabis plants from a local grower, who said he had collected the seeds, which are not illegal to possess, from advertising bags attached to the magazine. The grower added that he learned how to cultivate the plants from information in the magazine.
Article content
While the case against the grower, who used cannabis to treat skin problems, was dropped, police began looking more closely at Veverka and Legalizace. 
Responding to the court's decision on Instagram, Veverka said he considers "the judgment to be very biased and grossly limiting freedom of speech, the right to express a political opinion and the right to information."
In 2021, Veverka received a conditional sentence and was fined 50,000 Kč (about $3K) but appealed that ruling, stating that he was convicted under a "rubber law."
"It is very flexible, [and] includes a paragraph that says that the promotion of illegal substances, with the exception of alcohol, can be considered a crime," he said, per CannaReporter.
Article content
Noting that Czech media is filled with advertisements that prompt alcohol consumption, Veverka added you can end up in court "if you tell somebody they may want to try cannabis ointment on their knee."
Possession of less than 15 grams of cannabis and cultivating less than five plants in Cezchia has been legal since 2010, while medical cannabis was legalized in 2013.
In November, it was reported that Czechia, which has long been considered one of the more progressive countries in Europe when it comes to weed, would follow Germany's path to recreational legalization.
"We are in contact with our German colleagues, and we have repeatedly confirmed that we want to co-ordinate by consulting each other on our proposals," Jindřich Vobořil, the Czech Republic's drug commissioner, shared in a Facebook post.
Article content
Earlier this week, German officials said they were moving forward with their legalization bill after receiving "very good feedback" from the European Union (EU).
According to Volteface, Veverka has received support from the Czech Pirate Party.
"The Pirate Party will always protect free access to information. In my opinion, in the case of Robert Veverka, the courts are criminalizing the sharing of information that is completely harmless to society," Ivan Bartoš, Minister of Regional Development and Deputy Prime Minister for Digitalization, wrote on Facebook.
This post was originally published by our media partner here.