This post is presented by our media partner The Growth Op
View the original article here.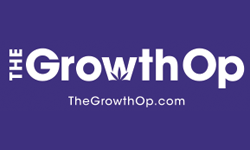 A judge has ordered Ignite to produce the documents within five days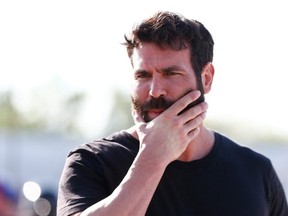 Article content
Dan Bilzerian's cannabis company, Ignite International Brands, is facing a court order to turn over 65 documents in a contract dispute case with Consulting by AR LLC.
Article content
A judge has ordered Ignite to produce the documents, which it was first asked to provide last August and again in February, within five days. Ignite has also been ordered to pay the attorney fees and costs incurred by Consulting by AR LLC. Ignite will face sanctions like daily fines until it produces the documents, according to Green Market Report.
Article content
Citing a report from Law360, lawyers representing Ignite said they believe the order is a mistake and that the company had "updated its privilege log as directed by the court, and that the court therefore does not have authority to find it in contempt and levy sanctions."
The case dates back to August 2021, when Ignite sued Consulting by AR, saying it had paid the consulting company to secure a contract, which never materialized, with Resorts World Las Vegas to purchase Ignite's products. Consulting by AR, however, says it did manage to secure a contract and the terms were even more favourable than Ignite had initially asked for. 
Article content
It's not the only legal trouble plaguing the company, as it is also facing a U.S. Securities and Exchange Commission investigation into potential accounting fraud regarding its 2020 financial results. 
The agency issued a litigation release last August, noting that it "has filed an action against Ignite International Brands, Ltd., a publicly traded company based in Ontario, Canada, seeking an order directing it to comply with an investigative subpoena for documents."
Ignite has also failed to produce the requested documents in that case, which include accounting records, purchase orders and other invoices. That same month the company, which had previously been publicly traded on the Canadian Securities Exchange, went private.
Article content
Ignite sells a line of cannabis and CBD products, such as CBD-infused lip balm, and reportedly lost $67 million in 2019. The company continues to sell its products online.
Bilzerian, the CEO of Ignite and a former professional poker player, routinely documents a lavish lifestyle on his Instagram account, which has more than 33 million followers. He is the son of millionaire Paul Bilzerian, who served 13 months in prison in the 1980s as a result of filing incomplete disclosures to the SEC.
The company pulled out of the Canadian market in 2021, citing "too many barriers to build a successful cannabis business."
"The government's excessive restrictions of the marketing, sales and distribution of products has diminished the business opportunity while simultaneously making the consumer experience less than optimal," Bilzerian said at the time.
This post was originally published by our media partner here.