This post is presented by our media partner Psychedelic News Wire
View the original article here.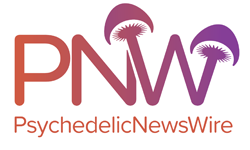 The federal government should ensure that psychedelic-related treatments are covered by a universal healthcare system, Democratic presidential candidate Marianne Williamson says. According to Williamson, the U.S. federal government should move to "fully legalize" certain psychedelics for medical use and ensure patients can access psychedelic treatments via a universal healthcare system.
America is currently in the midst of a drug reform wave that has seen more than 30 states legalize marijuana for therapeutic uses. With a growing body of scientific literature claiming that psychedelics can treat various mental-health conditions, activists, scientists and many mental-health professionals are now looking to psychedelics as a potential alternative to traditional treatments.
Researchers have uncovered plenty of evidence connecting psychedelics to significant mental-health benefits, connecting drugs such as LSD, psilocybin and MDMA with major improvements in mental health. Psychedelics have proven to be especially effective at providing long-term relief with minimal doses and barely any adverse side effects, a feat conventional mental-health treatments can hardly achieve.
Williamson outlined a new mental-health plan comprised of 10 proposals that she claims would help alleviate America's record levels of anxiety, depression, toxic stress and suicide. Her plan includes fully legalizing the therapeutic use of certain psychedelic drugs and providing Americans with full coverage for psychedelic-assisted therapy.
The Democratic presidential candidate stated that psychedelic-assisted therapy with MDMA and psilocybin has exhibited "incredible promise" against conditions such as anxiety, depression, addiction and post-traumatic stress disorder (PTSD) that affect Americans in great numbers. She noted that states such as Oregon have already legalized many psychedelic-assisted therapies and that the U.S. Food & Drug Administration is on the verge of approving MDMA.
With recent phase 3 clinical MDMA trials showing that MDMA has lots of promise as a PTSD treatment, the psychedelic may receive FDA approval as soon as next year. Williamson said the United States must legalize all psychedelic-assisted therapies that have shown promise in scientific studies and ensure researchers have enough funding to carry out further psychedelic-related research.
Even though some places in the country have already legalized psychedelic-assisted therapy, it tends to be too expensive for most Americans to afford. Cost cannot be a barrier to any type of healthcare regardless of whether it involves psychedelics, Williamson stated, and the U.S. "must cover" psychedelic therapies in a universal healthcare system.
This issue seems to have bipartisan support as Republican presidential candidate Vivek Ramaswamy has also talked about allowing military veterans to access certain psychedelics to address mental disorders such as PTSD.
The growing agitation for psychedelic policy reform could be in part due to the growing body of scientific data from entities such as Seelos Therapeutics Inc. (NASDAQ: SEEL) that are conducting drug-development programs leveraging hallucinogenic substances.
About PsychedelicNewsWire
PsychedelicNewsWire ("PNW") is a specialized communications platform with a focus on all aspects of psychedelics and the latest developments and advances in the psychedelics sector. It is one of 60+ brands within the Dynamic Brand Portfolio @ IBN that delivers: (1) access to a vast network of wire solutions via InvestorWire to efficiently and effectively reach a myriad of target markets, demographics and diverse industries; (2) article and editorial syndication to 5,000+ outlets; (3) enhanced press release enhancement to ensure maximum impact; (4) social media distribution via IBN to millions of social media followers; and (5) a full array of tailored corporate communications solutions. With broad reach and a seasoned team of contributing journalists and writers, PNW is uniquely positioned to best serve private and public companies that want to reach a wide audience of investors, influencers, consumers, journalists and the general public. By cutting through the overload of information in today's market, PNW brings its clients unparalleled recognition and brand awareness. PNW is where breaking news, insightful content and actionable information converge.
To receive SMS alerts from PsychedelicNewsWire, text "Groovy" to 21000 (U.S. Mobile Phones Only)
For more information, please visit https://www.PsychedelicNewsWire.com
Please see full terms of use and disclaimers on the PsychedelicNewsWire website applicable to all content provided by PNW, wherever published or re-published: https://www.PsychedelicNewsWire.com/Disclaimer
PsychedelicNewsWire
San Francisco, CA
www.PsychedelicNewsWire.com
415.949.5050 Office
Editor@PsychedelicNewsWire.com
PsychedelicNewsWire is powered by IBN
This post was originally published by our media partner here.