This post is presented by our media partner Grow Opportunity
View the full article here.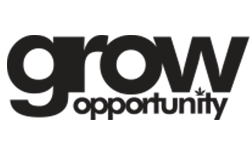 (Globe Newswire) Vancouver — Digicann Ventures Ltd., a company focused on opportunities within and outside of the cannabis industry, has successfully negotiated and closed the repurchase of a total principal amount of $14,218,000 of previously issued 10.00 per cent senior unsecured convertible debentures from their holders for an aggregate cash repurchase price of $1,600,000.
The transaction represents a buyback of over 93 per cent of the debentures currently outstanding on the company's balance sheet.
As per the news release issued on May 30, 2023, the maturity date of the debentures was extended for an additional twelve months from March 12, 2023 to March 12, 2024. With only $1,000,000 of the debentures now remaining on the company's balance sheet, the transaction significantly improves Digicann's overall financial condition going forward.
No consulting, broker or finder's fees were paid or are to be paid in association with the transaction. This news release does not constitute an offer to purchase or a solicitation of an offer to sell the Debentures or any other securities.
The company has also granted 1,542,559 restricted share units to certain directors and officers of the company. The RSUs are granted pursuant to the terms of the RSU plan approved by the shareholders of the company and are subject to the policies of the Canadian Securities Exchange.
This post was originally published by our media partner here.