This post is presented by our media partner The Growth Op
View the original article here.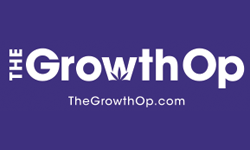 'If you want to do your stuff, do it somewhere else'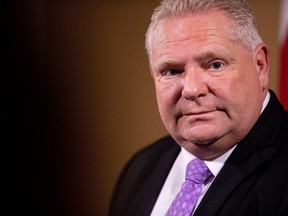 Article content
Ontario Premier Doug Ford responded to a question about his government's stance on cannabis lounges earlier this week during a press conference in Vaughan.
Ford was asked about a recent report from the Ontario Chamber of Commerce (OCC) which recommended establishing cannabis consumption spaces, among other measures, to modernize the sector.
Article content
Ford is not on board, at least with the concept of outdoor consumption spaces.
"I don't like the idea of having a lounge outside and they're smoking their doobies or their weed … and some kids walk by and there's all this smell," he said. "I don't like that, personally. If you want to do your stuff, do it somewhere else."
Article content
Establishing cannabis consumption spaces has long been a focus of industry advocates and while there has been some progress, the concept has yet to gain much support from any level of government.
In Ontario, businesses can apply for a permit to have designated outdoor areas for cannabis consumption, which was the case last summer at Toronto's Exhibition Place. A patio adjoined to the Grand Bizarre supper club temporarily allowed guests to consume cannabis in a restricted area called Cannabis Carnival.
No cannabis (or alcohol) was sold on-site and guests had to be 19 and older to visit.
"I think cannabis smokers in general need a safe, responsible place to smoke when they go out," said club owner Zlatko Starkovski, adding that they had noticed many people smoking cannabis in the area and wanted to come up with "a proactive approach."
Article content
In 2021, Ontario entrepreneur Laura Bradley opened a cannabis consumption space behind her cannabis store, dubbed Behind the Bend. The space serves foods and non-alcoholic drinks and visitors can partake in their legally purchased cannabis goods.
Located on the shores of Lake Huron, where smoking is banned on the beach and the main strip, Bradley said municipal officials have been supportive of the space, which follows the regulations laid out by the Smoke Free Ontario Act. 
The OCC report notes that the cannabis industry is one of Canada's fastest-growing sectors, contributing more than $43 billion to the national GDP, but is hindered by "an overly restrictive regulatory regime."
Its recommendations include allowing licensed producers and retailers to have a direct relationship, establishing tougher penalties for noncompliance and addressing issues related to the clustering of cannabis retailers.
Article content
On that front, Ford also shared his thoughts.
"I always said, the market's going to dictate. If you go to a strip mall, you can't have three convenience stores side by side, eventually, there's going to be one left. That's what's happening to cannabis stores, in my opinion. The market always dictates. Not government. The market will."
Reports of concerns about "cannabis clustering" have been ongoing since about 2020 and have prompted warnings of "market rightsizing" from the head of the Ontario Cannabis Store.
After a sluggish retail rollout, Ontario is now home to more than 1,700 cannabis stores. According to a recent report from Cannabis Retailer, 219 dispensaries are in Toronto, with 43 stores either open or in the process of opening in the city's busy Queen Street West and East corridor.
A 2021 study published in the journal Drug and Alcohol Review found substantial variation in cannabis access across Canada, with the fewest number of stores per capita occurring in Quebec and Ontario (0.6 and 1.6 per 100,000, respectively), and the highest in Alberta and Yukon (14.3 per 100,000 in both).
This post was originally published by our media partner here.