This post is presented by our media partner Grow Opportunity
View the full article here.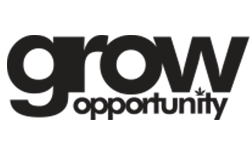 By Michelle Gamage, Local Journalism Initiative Reporter
THE TYEE
Vancouver — Before a police raid shut down a compassion club that offered tested heroine, cocaine and meth, TJ Felix had never used fentanyl.
Soon after, they found themselves their room, using alone during an ongoing toxic drug crisis that has killed more than 34,400 Canadians since 2016.
"It's fucking scary," Felix told The Tyee.
On Oct. 25, Vancouver police raided the homes and workplace of the Drug User Liberation Front, also known as DULF, and its co-founders, Eris Nyx and Jeremy Kalicum.
Nyx and Kalicum were arrested and released on condition that they do not speak with one another or visit their compassion club, the Vancouver Police Department told The Tyee. As of Nov. 9, no charges have been laid.
DULF had been running a compassion club for just over a year at the time of the arrests. Organizers purchased illicit cocaine, meth and heroin off the dark web, rigorously tested the drugs and then sold them at cost to club members. The idea was to give people access to a clean, regular supply of drugs to protect people from the toxicity of B.C.'s current illicit street drug supply.
DULF's 47 compassion club members have now been suddenly cut off from their access to tested, reliable drugs.
For Felix, this meant they had to turn to street drugs and start to use fentanyl because they could no longer access heroin through DULF.
People who use drugs have repeatedly told The Tyee it's impossible to buy heroin off the street in B.C., and that most opioids are simply sold as "down."
Felix, who is Secwepemc, has used drugs on and off for more than a decade. They've tried methadone to avoid withdrawal and did use the provincial prescribed safer supply program at the start of the pandemic, but say it didn't meet their needs.
And so, after DULF was raided, they turned to street fentanyl. During their interview with The Tyee they carefully injected five milligrams of the drug every 20 minutes or so, which they said kept them feeling steady.
"I have to do fentanyl in small doses otherwise I'll drop dead," they say, adding they didn't have anyone who could teach them how to use fentanyl and they've spent the last week feeling nauseous, throwing up, passing out and spacing out, even while standing up.
When asked how other compassion club members are doing, Felix says they're not sure and are "terrified" to find out.
Drug toxicity has killed more than 1,836 British Columbians so far this year and 13,120 since a public health emergency was declared in April 2016.
Toxic drugs are the leading cause of death in B.C. for people aged 10 to 59, according to the BC Coroners Office, accounting for more deaths than homicides, suicides, accidents and diseases combined.
There's also no end in sight to the crisis. A recent government report estimated that as many as 225,000 British Columbians use unregulated substances, meaning more than four per cent of the entire province is at risk of being hurt or killed by the toxic supply.
It was this death and destruction that prompted Nyx and Kalicum to found DULF, the duo previously told The Tyee.
Nyx and Kalicum's lawyer declined an interview on their behalf for this article.
Almost a month before the arrests, DULF published research that showed its compassion club was working, with members reporting fewer overdoses and negative interactions with police, fewer hospitalizations and less drug-related violence during its first year of operation.
Around the same time, the BC United Party caught wind of what DULF was up to. In a press release the party incorrectly said the BC Centre for Substance Use was funding DULF's drug purchases. In fact, DULF received $200,000 annually from its local health authority, Vancouver Coastal Health, to run an overdose prevention site and drug testing services at their compassion club. VCH told The Tyee funding was never used for research or drug purchases. DULF has always maintained it uses donations to purchase drugs.
The BC NDP cancelled VCH's funding of DULF on Oct. 31, 2023.
At a rally in support of DULF on Nov. 3, emotions ran raw over recent political and police actions against drug users.
The rally, which drew around 400 participants, marched with a giant red banner which read "13,000 dead. Safe supply now."
"Perfect love and perfect hate, that's what's inside of me," Vince Tao told the gathered crowd at Victory Square Cenotaph, quoting George L. Jackson's book Blood in My Eye. Tao is a community organizer with the Vancouver Area Network of Drug Users.
Love on the Downtown Eastside is "powerful, because it is earned," Tao says. "We should not be afraid to express our hatred of our oppressors, who profit from our suffering."
Critiques of for-profit, abstinence-only treatment centres were repeated throughout the rally, as was the sentiment that "unjust laws should be broken."
In his speech, Tao read the names of 18 Vancouver Area Network of Drug Users members who have died in the last year due to toxic drugs.
Later, the gathered crowd was invited to call out the names of loved ones they've lost to the crisis. Hundreds of names echoed through the crowd, with most people speaking several names out loud, one after the other.
Some people were openly sobbing. The crowd lapsed into a minute of silence to honour the thousands of lives lost. The BC Coroners Office says more than 14,564 people have died since January 2013, which is as far back as its toxic drug death reporting goes.
"When laws are unjust it is essential to break them," DJ Larkin, a lawyer and executive director of the Canadian Drug Policy Coalition, told the gathered crowd.
Larkin cited a recent report by the UN High Commissioner for Human Rights, which called for the decriminalization and regulation of drugs that centre health and human rights.
"At the highest level there is recognition that it is drug laws, not drugs, causing harm," Larkin told the crowd.
Amongst experts, advocates and some government agencies, there has also been a recognition that current harm reduction strategies aren't working well enough — but not all levels of government seem to agree on what should be done about it.
On Nov. 1, the BC Coroners Service released a report that called for B.C. to move away from its prescription-based safer supply program and instead adopt a non-medical model distributed to eligible people through community-based programs. Minister of Mental Health and Addictions Jennifer Whiteside turned down the recommendation the same day.
Larkin told The Tyee that if a law puts people's lives at risk, then it is unconstitutional. They think a constitutional challenge of existing drug laws could happen soon, though they said they couldn't comment on specifics.
"The community is ready and angry," Larkin says, adding the energy is similar to how people were feeling two decades ago when the community took to the courts to defend the right to have overdose prevention sites. That case was taken to the Supreme Court of Canada and won, which is the origin story of the DTES' Insite.
The question, of course, is how a legal challenge could happen.
Drug policy advocate Ann Livingston says she hopes Nyx and Kalicum will be charged so they can argue their case in court and push for policy changes. Without charges police action amounts to harassment, she says.
Drug policy activist Dana Larsen echoed a similar sentiment.
"If you charge people, they get to defend themselves in court. You can win in court. If they just raid you, like they did with DULF, you can get shut down," he says.
Four of Larsen's stores — three selling illicit psilocybin and one selling illicit cannabis —were also raided the week after DULF was.
The proceeds from the sale of psilocybin and cannabis at these stores fund Get Your Drugs Tested, a free drug-testing service in Vancouver that conducts about 55 per cent of all current drug testing in the province.
For an established business like his, the raids were a "financial hit," but for a small organization like DULF it can be a death knell, he says.
The VPD would not answer questions about the value of the drugs or cash seized in the raids on Larsen's stores, but Larsen says up to $100,000 of product was seized.
When The Tyee asked the VPD what was seized during the DULF raid a spokesperson pointed to a video of the press conference held by police Oct. 26 where Inspector Phil Heard said officers seized "numerous suspected drugs" which they believed to be meth, cocaine and heroin, but did not report an amount or the possible value of what was seized.
"DULF as we know it is dead," Tao told the crowd at the rally. "Blessed was its flame. With just one spark it ignited a prairie fire and from its ashes may 1,000 DULFs blossom across Turtle Island and across the world."
Back in their apartment, Felix tells The Tyee they don't know of any other organizations operating compassion clubs for illicit substances. But buying drugs off the dark web is something "anyone" could do, they say. All you need is a computer and to pool some money with friends. Within four to five days the drugs would arrive in the mail, and people could then take them to free drug testing services around the city.
Felix says they had high hopes that when DULF started it "could change everything." Nyx and Kalicum deeply cared about those they were helping, they say.
Now DULF is gone, and "it's just a matter of time before people start dying," Felix says.
With files from Jen St. Denis.
This post was originally published by our media partner here.