This post is presented by our media partner Grow Opportunity
View the full article here.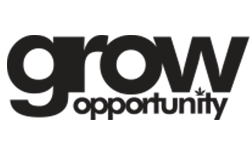 (Globe Newswire) Toronto — Elevate Cannabis Industry Expo is set to connect professionals from all facets of the industry for four full days of education, training, and networking. Taking place in Toronto, Ontario, from September 12-15, 2023, it promises to be a transformative experience for all participants. Hosted by VIP Media Group, Elevate is breaking ground with a conference developed by cannabis retailers.
"Signalling a new era in cannabis, Elevate marks a turning point from conferences of the past. We are ready to create our own ecosystem to support the industry and deliver real ROI and value to all participants. Hosting a conference of this scale is a testament to our innate understanding of the industry's needs," says Jazz Samra, owner and founder of VIP Media Group and Sativa Bliss Cannabis Boutique. '"We understand the needs of retailers but also the aspirations of licensed producers – our collective needs are at the heart of this endeavour."
Attracting participants from across Canada, Elevate will see budtenders, retailers, licensed producers, brand representatives, and other industry professionals come together for an immersive event focused on building mutually beneficial relationships. With an inclusive focus on brands of all sizes, Elevate will serve as a hub of opportunity for micro-producers and industry veterans alike.
The event's four-day schedule is designed to cater to specific segments of the industry with a wide range of classes, workshops, and expert panels, helping participants excel in their respective roles and make a much-needed positive impact on a sector that has not been without its challenges.
"We're thrilled to be partnering with Elevate and to be the official education sponsor," says Cindy Burke, business development partner at CanMar. "CanMar has launched a new budtender education program called Level Up, created by Tabitha Fritz. You will find the curriculum is very different than what's currently out there. Tabitha has done a great job of curating courses specific to the needs of both budtenders and store managers to thrive in this space. She is a natural educator and presenter and we know everyone who signs up for her workshop will walk away feeling like they have the tools they need to get started."
Day One: Store Managers/Owners Training (9:30 am – 6:00 pm)
— Includes sessions on Effective Inventory Management, Customer Relationship Management, Financial Management and Business Planning, and more
Day Two: Budtender Training hosted by CanMar (9:30 am – 6:00 pm)
—Includes sessions on Advanced Cannabis Product Knowledge, Cannabis and Wellness Trends, Advanced Customer Service Techniques, and more
Day Three: Licensed Producers and Brand Representatives Training (9:30 am – 6:00 pm)
—Includes sessions on Building and Managing Retail Partnerships, Industry Trends and Market Insights, Brand Building and Marketing Strategies, and more
Day Four: Industry Trade Show (10:00 am – 6:00 pm)
— Features 65 booths with participating brands such as Cannara, Endgame, Volo, Sensi Brands, The Strain App, Ontario Cannabis Store, Merrco, The Loud Plug and more
At the core of Elevate's mission lies a commitment to fostering education and facilitating knowledge exchange, recognizing these as the pivotal drivers of industry growth. The industry trade show, a prominent feature of Elevate, will give businesses a golden opportunity to showcase their latest products and services, creating a marketplace for business collaborations.
Elevate is brought to you by the reputable team behind the hugely successful Retailer Connect Gala and other acclaimed industry events. The organizers' track record ensures that participants can expect a high-quality experience that fosters transparency, collaboration, and innovation.
This post was originally published by our media partner here.