This post is presented by our media partner Stratcann
View the original article here.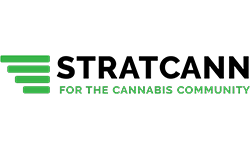 The holiday season is a crucial period for cannabis brands, a time to strengthen their presence and in a competitive market, differentiation between brands becomes the primary pillar of success.
Regulatory guidelines have clamped down on some of the most obvious means of brand differentiation, creating a blurry filter between end-consumers and brands vying for their loyalty.
However, what's not limited is brand building—a promise made by a brand and brought to life by all aspects of its business.
It involves cultivating a unique identity and reputation that consumers and industry can recognize and trust. In an industry that is still working to reduce social stigma and improve consumer education, engaging with Budtenders and retail decision-makers is a strategic imperative. When done right, these individuals can serve as valuable brand advocates, helping you increase sales and build a loyal customer base.
The Power of Budtenders
1. Influence Over Customer Choices
Budtenders are in a unique position to influence consumer purchasing decisions. On a daily basis, they recommend specific products and brands, making them indispensable when it comes to driving sales. As an emerging market, consumer education is low, especially during the holiday season when gift-giving and experimentation are prevalent. A well-informed Budtender can provide essential information about effects, dosages, terpene profiles, and cultivation and consumption methods.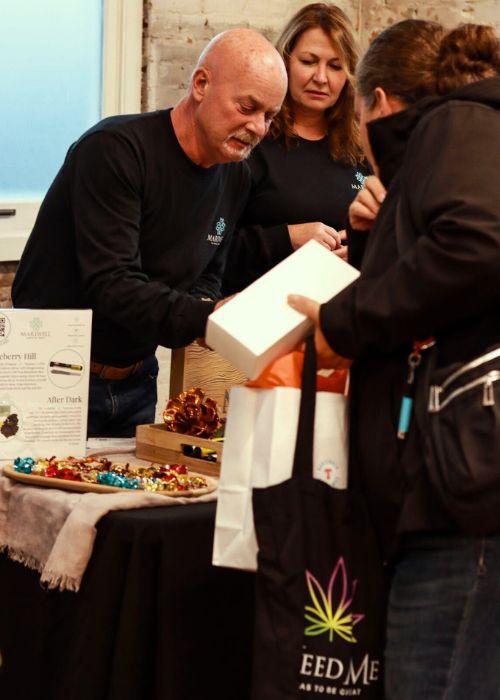 2. Brand Advocacy
Engaging budtenders and retail decision-makers can turn them into brand advocates. When they have a positive experience with your brand, they're more likely to recommend them to customers, driving sales and strengthening your reputation. Building a loyal group of advocates among industry professionals can significantly amplify your brand's reach and influence.
3. Feedback Loop & Market Insights 
Budtenders are in a unique position to gather real-time market insights. They interact directly with customers, understanding their preferences and evolving demands. Brands that take the time to build relationships and listen can gain valuable feedback, allowing them to refine their methods, products, and marketing strategies to better align with consumer needs.
Bridging the Gap
1. Educational Initiatives
Invest in education for Budtenders. It's not enough to just have a great product; you must ensure that Budtenders are knowledgeable about your offerings and their unique selling points. Packaging restrictions limit the amount of valuable information that can be conveyed to differentiate products and enhance the consumer experience, so providing Budtenders with detailed information that goes beyond brand name, price, and THC percentage will help them confidently recommend your products and address customer queries.
Each year, Tether, Canada's Budtender community, surveys 300+ Budtenders from across Canada to gain valuable insights into what they are looking for from brands, their retail environment, and the industry at large. In the 2022 survey, 92% of Budtenders surveyed said they prefer to learn from the source – schedule brand visits and make sure to hit smaller markets and remote areas who feel as though they don't get enough support from brand reps.
Participate in Tether's 2023 survey.
2. Sampling
Participate in sampling events where Budtenders can build their confidence and enthusiasm for your brand. Include resources like marketing materials, brochures, and product information that can assist in Budtender education. In Tether's 2022 survey, 75% of Budtenders indicated this is their preferred way to learn about new products. Seeing is believing, and having first-hand experience is most important to Budtenders.
Tether's Holiday Showcase served as a testament, seeing 200+ RSVPs to its Budtender and retailer sampling event in Hamilton, Ontario. The event gathered 18 cannabis brands and community partners to educate the industry and build community. 
Check out Tether's Holiday Gift Guide to see the community's favourite products from participating brands.
3. Build Relationships
Attend industry events and connect with Budtender and retail decision-makers on social media. Building personal relationships can be an effective way to gain support and foster a sense of loyalty. In Tether's 2022 survey, over 86% of Budtenders said they are looking for community, and in a recent 2023 Freeman Trust Report, 77% of respondents identified that they trust a brand more after meeting them face-to-face at live events.
Budtenders' influence and credibility make them valuable allies in your quest to establish a strong brand presence and boost sales.
Content sponsored by: Tether Buds
---
This post was originally published by our media partner here.