This post is presented by our media partner Grow Opportunity
View the full article here.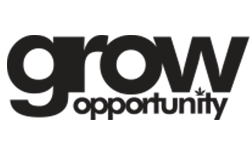 By Blake Ellis, Local Journalism Initiative Reporter
THE INDEPENDENT
Enniskillen Pepper has appealed the passage of the zoning bylaw amendment passed in September to the Ontario Land Tribunal.
Enniskillen Township Council was updated on the next steps in the process at its meeting on Oct. 16 as a memo from Township Administrator and Clerk Duncan McTavish was reviewed.
The appeal package has been given to the tribunal and Attorney Ken Strong will represent the township during the appeal. McTavish doesn't expect a hearing date will be determined until the official plan amendment, which was also passed by Enniskillen Township, will be processed by the County of Lambton.
There will be a meeting set up by the Ontario Land Tribunal to review the matter prior to the hearing, to identify the issues prior to the formal hearing.
Once the timeline is set in regards to the appeal hearing, McTavish will arrange a meeting with Strong to go over the status of the appeal.
Enniskillen Pepper, owned by Jack and Christine Greydanus, were denied an exemption to the new bylaw, which spells out where a cannabis operation can be set up in the township. Enniskillen Township was unable to make a decision at its Sept. 22 meeting about an exemption on the Lasalle Line property, which had previously home to High Park Farm.
There is no cannabis processing operation on the property currently, but the Greydanus' hoped the exemption would allow for another cannabis operation on the property if the opportunity presented itself. Not having the exemption could be an impediment to selling the property, as it is currently up for sale.
This post was originally published by our media partner here.