This post is presented by our media partner Psychedelic News Wire
View the original article here.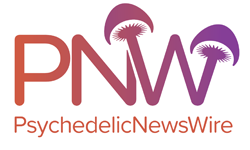 Massachusetts-based healthcare provider Enthea has revealed that it is now offering psychedelic-assisted therapy coverage in employee healthcare plans nationwide. The provider was in the news last year when soap company Dr. Bronners announced that it would be offering psychedelic-assisted therapy coverage to its employees via Enthea. Around 7% of Dr. Bronners' employees signed up for the psychedelics benefit package, and the company says those employees experienced "dramatic improvements" in their mental health.
Nonprofit healthcare Enthea will now extend the coverage to patients across the entire United States as ancillary benefits in employee healthcare plans. Enthea focuses on ketamine-assisted therapy and considers itself the nation's "first and only" provider of psychedelic-assisted therapy coverage.
Enthea cofounder and CEO Sherry Rais said extending psychedelic coverage nationwide is a significant step for the company as it strives to help employees deal with the mental challenges associated with the workplace. She noted that Enthea's services would make it easier for businesses to embrace psychedelic-based treatments for their employees and said the company was proud to offer a "safe and effective" treatment option with the potential to benefit the millions of Americans currently living with mental-health issues.
Psychedelics are a relatively new entrant into the psychiatric industry, but they are already predicted to revolutionize mental-health treatments in a major way. Several studies have found that psychedelics have the potential to treat a myriad of conditions with minimal side effects and at relatively low doses. The ability to treat conditions such as post-traumatic stress disorder (PTSD), anxiety, eating disorders and depression with barely any adverse side effects and without the need for daily doses makes psychedelics an attractive alternative to conventional mental-health treatments.
With the body of research connecting psychedelics to significant and long-term improvements in mental health, lawmakers in several states have begun working on legislation to legalize the therapeutic use of psychedelics. Three states, including California, have decriminalized psychedelics, and there has even been a push for employers to provide coverage for psychedelic-assisted therapy.
Dr. Bronners was among the first companies to offer this coverage, and more companies will likely include psychedelic coverage in their employee healthcare packages. According to Enthea, partnerships with institutions such as Innerwell and Skylight Psychedelics allowed it to expand its network of providers.
Innerwell CEO Lisa Kennedy said it is critical for employers to invest in their employees' mental health, adding that her team comprised trained clinicians who would use data-driven approaches to deliver compassionate care to patients.
Ketamine isn't the only psychedelic that can be used for therapeutic purposes. If all goes according to plan, many enterprises that are running other psychedelic drug-development programs, such as atai Life Sciences N.V. (NASDAQ: ATAI), could see their products obtain FDA approval and added onto healthcare insurance plans by employers in years to come.
About PsychedelicNewsWire
PsychedelicNewsWire ("PNW") is a specialized communications platform with a focus on all aspects of psychedelics and the latest developments and advances in the psychedelics sector. It is one of 60+ brands within the Dynamic Brand Portfolio @ IBN that delivers: (1) access to a vast network of wire solutions via InvestorWire to efficiently and effectively reach a myriad of target markets, demographics and diverse industries; (2) article and editorial syndication to 5,000+ outlets; (3) enhanced press release enhancement to ensure maximum impact; (4) social media distribution via IBN to millions of social media followers; and (5) a full array of tailored corporate communications solutions. With broad reach and a seasoned team of contributing journalists and writers, PNW is uniquely positioned to best serve private and public companies that want to reach a wide audience of investors, influencers, consumers, journalists and the general public. By cutting through the overload of information in today's market, PNW brings its clients unparalleled recognition and brand awareness. PNW is where breaking news, insightful content and actionable information converge.
To receive SMS alerts from PsychedelicNewsWire, text "Groovy" to 21000 (U.S. Mobile Phones Only)
For more information, please visit https://www.PsychedelicNewsWire.com
Please see full terms of use and disclaimers on the PsychedelicNewsWire website applicable to all content provided by PNW, wherever published or re-published: https://www.PsychedelicNewsWire.com/Disclaimer
PsychedelicNewsWire
San Francisco, CA
www.PsychedelicNewsWire.com
415.949.5050 Office
Editor@PsychedelicNewsWire.com
PsychedelicNewsWire is powered by IBN
This post was originally published by our media partner here.