This post is presented by our media partner Grow Opportunity
View the full article here.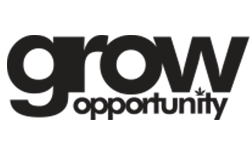 (Globe Newswire) Toronto — Entourage Health Corp., a Canadian producer and distributor of award-winning cannabis products, announced it has entered into an amended supply agreement with HEXO Corp.
The amendments, amongst other things, extend the initial term of the agreement, securing Entourage's ongoing access to high-quality bulk cannabis biomass for its product portfolio. The prices of all products supplied under the supply agreement are fixed but subject to limited and periodical adjustments depending on prevailing production costs.
The amended terms follow HEXO's acquisition by Tilray Brands, Inc., prompting Entourage to shift its sourcing strategy, now obtaining bulk cannabis from Tilray cultivation sites as needed. Simultaneously, the obligations of HEXO under the supply agreement have been assigned to Aphria Inc., Tilray's principal operating entity and license holder.
Throughout this transition, Entourage has remained proactive, fostering continuous collaboration with Tilray to address all amendments. This effort represents a commitment to not only secure a consistent, high-quality cannabis supply but also to explore further opportunities.
"We take pride in the exceptional quality of our cannabis products. Our partnership with HEXO has consistently delivered impressive results. Moving ahead with Tilray, a highly respected company, we share a common goal — to develop a partnership deeply rooted in our promise to ensure our products continue to meet and exceed the highest standard of quality and satisfaction for our patients and consumers. We are excited to work together towards this shared objective with Tilray." — George Scorsis, CEO and chair
This post was originally published by our media partner here.