This post is presented by our media partner Grow Opportunity
View the full article here.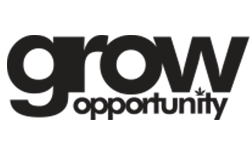 (Globe Newswire) Vancouver — EnWave Corporation announced today that it has approved the acquisition of Eregli Agrosan, a Turkish licensor of the company's Radiant Energy Vacuum (REV) dehydration technology, by Alarko Tarim Sanayi ve Ticaret, which is a subsidiary of Alarko Holdings A.S., one of the largest and most respected business conglomerates in Turkey.
Alarko has acquired 100 per cent of Eregli and has been assigned the existing license between EnWave and Eregli.
Alarko intends to make material investments into Eregli to expand its drying business and further improve the commercialization of their REV-dried product portfolio. Eregli currently produces an extensive list of dried fruit, vegetable and dairy products using REV technology.
This post was originally published by our media partner here.