This post is presented by our media partner Grow Opportunity
View the full article here.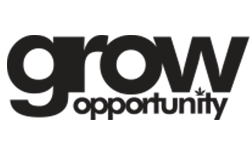 (Globe Newswire) Delta, B.C. — EnWave Corporation announced today that it has signed a commercial lease agreement with a major pet treat company in the United States. The partner previously signed a commercial royalty-bearing license with EnWave and pursuant to the Agreement, EnWave will lease a new 10kW Radiant Energy Vacuum (REV) dehydration machine for the partner to use for the development and test marketing of new, innovative pet treat products.
Prior to signing the agreement, the partner and EnWave conducted preliminary product development at the company's innovation center located in Delta, British Columbia. The product concepts were received favourably by the partner, compelling both parties to continue exploration of material commercial product opportunities using REV technology in the pet treat space.
EnWave intends to grant certain product exclusivities to the partner if the next phase of product development and market testing is successful, and pursuant to partner's acquisition of large-scale REV dehydration machinery.
This post was originally published by our media partner here.