This post is presented by our media partner Psychedelic News Wire
View the original article here.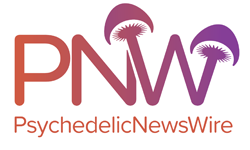 Recent research investigating the interaction between psychedelics and opioids has found that using the two together to treat chronic pain may not be a good idea. Opioids have been the go-to treatment for pain disorders for a long time, but they have lost popularity over the past decade, especially as the public became increasingly aware of their side effects amid a deadly opioid crisis.
As a wave of drug reform swept across the country, cannabis emerged as one of the most popular alternative treatments for chronic pain because it is generally safer to use and doesn't have side effects such as respiratory depression, addiction and physical dependence.
With more than 20 states now allowing marijuana for medical use, lawmakers in several states are working to advance psychedelic legislation and legalize psychedelic-assisted therapies. Most of the ongoing research on psychedelics has found that they can be effective at alleviating a myriad of hard-to-treat conditions, especially when paired with traditional talk therapy.  Some research has also found that psychedelics may relieve chronic pain while boosting functionality and improving the quality of life in patients with chronic pain.
With this in mind, some people may think taking psychedelics along with opioids to treat chronic pain will grant them the best of both worlds, allowing them to alleviate their pain and improve their well-being all in one go. However, the study on psychedelic-opioid interactions found that this may have unintended consequences based on the doses and type of opioids and psychedelics consumed.
Researchers using mouse models discovered that low opioid doses could dampen the pain-relieving effects of LSD and DMT while larger doses made them more effective. In some cases, mixing opioids and psychedelics for chronic pain could potentially result in an opioid overdose that, if left untreated, could cause the patient to fall into a coma, suffer brain damage and even die.
Such cases call for immediate medical intervention to prevent the affected individual from suffering any permanent damage or dying. Symptoms of a potential overdose after mixing opioids and psychedelics to treat chronic pain include confusion, vomiting, slowed heartbeat, pale, discolored lips and skin, trouble breathing and loss of consciousness.
Mixing the two types of drugs can also result in respiratory system and central nervous system depression. Although there is some evidence pointing to psychedelics as potential chronic pain treatments, taking them with opioids seems to have more risks than benefits.
Ensure you follow your doctor's opioid prescription carefully and avoid taking your painkillers with any other substances to prevent deadly or even fatal interactions.
Given that many people are currently self-prescribing psychedelics, it is paramount that psychedelics companies such as atai Life Sciences N.V. (NASDAQ: ATAI) expedite their drug-development programs so that those in need can access safe psychedelic treatments approved by the FDA. This will minimize adverse events since the psychedelics will be used in accordance to doctors' orders.
About PsychedelicNewsWire
PsychedelicNewsWire ("PNW") is a specialized communications platform with a focus on all aspects of psychedelics and the latest developments and advances in the psychedelics sector. It is one of 60+ brands within the Dynamic Brand Portfolio @ IBN that delivers: (1) access to a vast network of wire solutions via InvestorWire to efficiently and effectively reach a myriad of target markets, demographics and diverse industries; (2) article and editorial syndication to 5,000+ outlets; (3) enhanced press release enhancement to ensure maximum impact; (4) social media distribution via IBN to millions of social media followers; and (5) a full array of tailored corporate communications solutions. With broad reach and a seasoned team of contributing journalists and writers, PNW is uniquely positioned to best serve private and public companies that want to reach a wide audience of investors, influencers, consumers, journalists and the general public. By cutting through the overload of information in today's market, PNW brings its clients unparalleled recognition and brand awareness. PNW is where breaking news, insightful content and actionable information converge.
To receive SMS alerts from PsychedelicNewsWire, text "Groovy" to 21000 (U.S. Mobile Phones Only)
For more information, please visit https://www.PsychedelicNewsWire.com
Please see full terms of use and disclaimers on the PsychedelicNewsWire website applicable to all content provided by PNW, wherever published or re-published: https://www.PsychedelicNewsWire.com/Disclaimer
PsychedelicNewsWire
San Francisco, CA
www.PsychedelicNewsWire.com
415.949.5050 Office
Editor@PsychedelicNewsWire.com
PsychedelicNewsWire is powered by IBN
This post was originally published by our media partner here.