This post is presented by our media partner Psychedelic News Wire
View the original article here.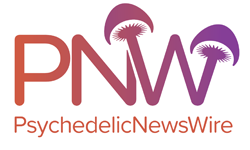 Psychedelics have been subject to significantly increased attention from the medical and scientific communities in recent years due to claims of their medical efficacy against various mental health conditions. While a majority of psychedelic compounds are still illegal at the federal level and in most states, increasingly promising findings have resulted in at least 100 conferences on psychedelic research and medicine in the United States alone over the past three years.
The main agenda at these events has been how psychedelics and psychedelic-assisted psychotherapy can aid in the treatment of conditions such as anxiety, depression and post-traumatic stress disorder (PTSD).
Regulatory bodies such as the U.S. Food and Drug Administration (FDA) are also poised to approve the use of certain psychedelics in therapeutic settings in the next couple of years, with the FDA issuing a new draft guidance on psychedelic trials in late June. The draft guidance advised researchers on how to construct psychedelic studies to determine their potential as treatments for psychiatric conditions.
While the medical and scientific communities were happy that the FDA was taking action regarding psychedelic research, language regarding the necessity of psychological support during psychedelic therapy has sparked a fierce debate. The FDA's draft guidance encouraged study sponsors to justify the necessity of psychological support during and after psychedelic administration. Furthermore, it urged sponsors to describe trial design elements that would help reduce potential bias or "quantify the contribution of psychotherapy to the overall treatment effect."
The regulatory agency's reservations about psychotherapy come from the belief that it could complicate evaluations of the efficacy of therapeutic psychedelic compounds as well as the labeling of psychedelic treatments. Studies on psychedelic-assisted therapy have found that the talk therapy aspect of the treatment is crucial during the integration stage where patients learn to integrate any realizations and epiphanies they may have made during a guided psychedelic trip.
Some critics say the FDA's draft guidance on psychedelic trials doesn't fully understand the role psychological support plays in psychedelic treatments. Many scientists and academics within the psychedelic research space believe that the talk therapy aspect is critical to the success of psychedelic therapy. Additionally, most psychedelic facilitators and practitioners would say that building a rapport between patient and guide is key to optimizing psychedelic treatment outcomes.
Consequently, altering aftercare protocols or eliminating talk therapy entirely would likely reduce patient response rates and limit the treatment's efficacy.
Tea Petkova, an IFS-trained psychedelic facilitator and holder of a master's degree in applied cognitive neuroscience says going through the processes of preparation, expansion and integration with one facilitator builds the trust patients need to follow their facilitators' guidance throughout treatment. Ethically, testing the efficacy of psychedelic treatments without the talk-therapy component should happen on patients with no mental-health diagnoses, Petkova says.
Unfortunately, most of the patients who take part in psychedelic-related studies tend to have diagnoses for one or more mental-health disorders for which they receive psychological support. Limiting their access to psychological support or changing facilitators during treatment could consequently limit the long-term benefits of psychedelic treatments.
Startups that have made significant strides in developing psychedelic medicines such as atai Life Sciences N.V. (NASDAQ: ATAI) may have to give the FDA feedback regarding the best way to leverage psychological support during psychedelic-assisted therapy.
About PsychedelicNewsWire
PsychedelicNewsWire ("PNW") is a specialized communications platform with a focus on all aspects of psychedelics and the latest developments and advances in the psychedelics sector. It is one of 60+ brands within the Dynamic Brand Portfolio @ IBN that delivers: (1) access to a vast network of wire solutions via InvestorWire to efficiently and effectively reach a myriad of target markets, demographics and diverse industries; (2) article and editorial syndication to 5,000+ outlets; (3) enhanced press release enhancement to ensure maximum impact; (4) social media distribution via IBN to millions of social media followers; and (5) a full array of tailored corporate communications solutions. With broad reach and a seasoned team of contributing journalists and writers, PNW is uniquely positioned to best serve private and public companies that want to reach a wide audience of investors, influencers, consumers, journalists and the general public. By cutting through the overload of information in today's market, PNW brings its clients unparalleled recognition and brand awareness. PNW is where breaking news, insightful content and actionable information converge.
To receive SMS alerts from PsychedelicNewsWire, text "Groovy" to 888-902-4192 (U.S. Mobile Phones Only)
For more information, please visit https://www.PsychedelicNewsWire.com
Please see full terms of use and disclaimers on the PsychedelicNewsWire website applicable to all content provided by PNW, wherever published or re-published: https://www.PsychedelicNewsWire.com/Disclaimer
PsychedelicNewsWire
San Francisco, CA
www.PsychedelicNewsWire.com
415.949.5050 Office
Editor@PsychedelicNewsWire.com
PsychedelicNewsWire is powered by IBN
This post was originally published by our media partner here.