This post is presented by our media partner Stratcann
View the original article here.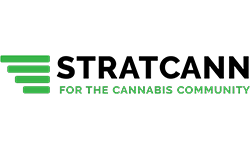 On October 17, Cannabis NB celebrates its five-year anniversary and five years of cannabis legalization in Canada. This is a pretty big milestone for our new industry, and it's almost hard to believe we're here already. The day has us reflecting on what this milestone means to our customers, how far the business has come and the successes we've had. It also has us looking forward to what is sure to be an exciting future.
There was a lot of anticipation for cannabis legalization in 2018. The Provincial Government made Cannabis NB responsible for legal cannabis distribution in in New Brunswick, and the team was tasked with a unique challenge: open an entire network of stores across an entire province, operated by a brand new team, in a brand new industry. There was no precedent for this, but the challenge was accepted, and the team set out to have an eCommerce website and the first 20 stores ready to open their doors on October 17, 2018.
A lot of assumptions had to be made about product, customers and operations. We knew there would be challenges, and flexibility would be key. The lead-up to legalization was fast, with lots to do, but in the end we were ready to take our first online order at midnight on October 17, and our brand new, highly trained team was ready to open 20 store doors across the province that morning in sync, and welcome customers of every type for their first legal cannabis retail experience. That first day was filled with excitement, learning and connections.
As with any new business in a newly legal industry, challenges were to be expected. Across the country, Cannabis retailers faced supply issues, illicit market confusion, and diverse customer needs. The first year of legalization was very much focused on learning and stabilizing the new business. Despite the challenges, the CNB team continued to focus on providing customer service and education, and shifting consumers to the legal market.
Despite a rocky start, by December 2019, very early in its operations, CNB became profitable, and shortly afterwards, in February 2022, returned all the money used for its startup and began delivering net income back to the Province of New Brunswick.
Celebrating Success
After spending the first few years strengthening the foundation of the business, CNB advanced its model evolution strategy.
This began in 2021 with the launch of our FarmGate program allowing licensed producers, based in New Brunswick, to sell their products at their own retail stores on-site at their facilities. In 2022, we expanded our store network, opening new formats, and more streamlined stores in underserviced areas of the province.
In the current phase of its model evolution, Cannabis NB launched a private retail channel. These stores are owned and operated under private retailers' own brand. They are legal and licensed to sell cannabis in New Brunswick, and offer a full portfolio of legal, regulated products across all categories, sourced from Cannabis NB.
We now boast 25 corporate stores, 5 Farmgate partners, and 9 private retail partners (6 open) with a goal of improving visibility and access to safe legal products. We employ over 230 New Brunswickers across the province.
Additionally, over the past five years, CNB has been an industry leader when it comes to cannabis innovation. We have been lucky to drive several firsts like:
Through its growth and innovation, CNB has focused on promoting safe practices around cannabis consumption, with the core focus of its retail model being youth protection, reducing the illicit market, education, and safety.
Looking to the Future
We hope to continue evolving our model by continuing to expand our private retail channel. We want to provide increased opportunities for private sector participation in the legal cannabis market in NB. We also plan to pursue all available avenues for providing consumers with safe, responsible on-site consumption opportunities which increase legal access and meet the needs of customers.
As Cannabis NB continues to evolve, it remains committed to ensuring the thriving cannabis industry
that develops in New Brunswick is safe and responsible, all while providing the best possible experience
for our customers every time.
Cannabis NB's five-year milestone is a huge accomplishment, and I am so proud of the people who have
been a part of this journey. I want to thank the incredible CNB team, our partners, and our customers.
We would not be celebrating the success of the past five years if it weren't for their dedication and
support.
Here's to the next five years!
~By Lori Stickles, President & CEO of Cannabis NB
This post was originally published by our media partner here.