This post is presented by our media partner Grow Opportunity
View the full article here.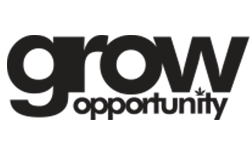 (Globe Newswire) Chicago and Vancouver — incredibles, an award-winning cannabis edibles brand from Green Thumb Industries Inc., today announced a partnership with Magnolia Bakery, New York City's world-famous bakeshop. Starting today, fans of both brands can shop the collaboration featuring two limited-edition THC-infused chocolate bars at RISE Dispensaries in Illinois, Nevada and Massachusetts, with wider availability across the three states to follow.
Magnolia Bakery's first venture into cannabis by way of this collaboration celebrates the brand's most iconic, fan-favorite flavors in a new light, with chocolate bars inspired by its signature banana pudding and red velvet cupcakes. In partnership with Magnolia Bakery, incredibles has created two THC-infused chocolate bars:
— Swirled Famous Banana Pudding Bar: a swirl of creamy vanilla pudding, crunchy vanilla cookies and freeze-dried bananas, containing 10mg THC per piece and 100mg THC per bar.
— Red Velvet Piece Ahhh Cake 1:1 Bar: flavors of moist crimson cake, cream cheese tang and rich dark chocolate, containing 10mg THC and 10mg CBD per piece and 100mg THC and 100mg
CBD per bar.
"There are few bakeries as recognized as Magnolia Bakery, with their world-renowned treats that customers flock to. And in cannabis, there is nothing like incredibles, the number one best-selling chocolate edibles brand across all our existing markets. We couldn't be more excited to partner with Magnolia Bakery on this collaboration, crossing their classic flavors with our commitment to deliver an `effect you can expect' that incredibles is famous for." — Dominic O'Brien, senior VP of revenue, Green Thumb
"With their national reach and proven track record of consistent, quality products, incredibles is a perfect partner as Magnolia Bakery expands into the realm of cannabis edibles. Magnolia Bakery is dedicated to crafting delicious desserts for visitors of all tastes and preferences and can now share our signature flavors with cannabis consumers in three markets. We hope that fans enjoy this all-new way to get baked with Magnolia Bakery." — Sara Gramling, VP of PR and partnerships, Magnolia Bakery
Magnolia Bakery, the world's most famous bakery, began in 1996 on a cobblestone corner in New York City's West Village. Since then, the bakeshop's red velvet cupcakes and banana pudding have become beloved to locals and tourists alike, with lines around the block to purchase the sweet treats and cameos in hit shows like Sex and the City. The brand has evolved beyond its brick-and-mortar presence to offer direct-to-consumer treats through its online storefront, magnoliabakery.com, and recently entered the grocery space with its first-ever CPG product, Banana Pudding Cookies. Founded with a similar commitment to quality and known as the "credible edible," incredibles started in 2010, becoming dose transparency pioneers providing predictable effects for worry-free enjoyment.
This post was originally published by our media partner here.