This post is presented by our media partner Grow Opportunity
View the full article here.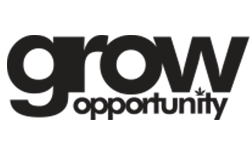 (CNW) Long Beach, Calif. and Toronto — Glass House Brands Inc., one of the fastest-growing, vertically-integrated cannabis companies in the U.S., announced that its co-founder, chairman and chief executive officer, Kyle Kazan, co-founder, president and board director, Graham Farrar, and chief financial officer, Mark Vendetti will participate in the ATB Capital Markets 2023 Life Sciences Institutional Investor Conference to be held September 20, 2023 in New York, NY.
Kazan will participate in a panel discussion: "Thriving in Difficult Markets: Lessons from California and New York," on Wednesday, September 20, 2023 at 9:30am ET. Management will be available to meet with investors at the conference. To schedule a meeting, please contact your ATB representative or email KCSA strategic communications at GlassHouse@kcsa.com.
This post was originally published by our media partner here.