This post is presented by our media partner Grow Opportunity
View the full article here.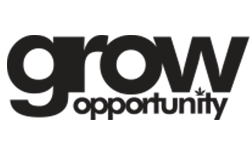 (Globe Newswire) Toronto — Tilray Brands, Inc., a leading global cannabis-lifestyle and consumer packaged goods company, today announced a new sustainability campaign and hemp packaging transition across its best-selling Canadian cannabis brand Good Supply. Taking the lead as the first brand in Tilray's cannabis portfolio to fully transition to environmentally friendly materials, the team has overhauled the brand's packaging and componentry of all whole flower bags, pre-rolls, and vape tubes, along with vape mouthpieces, to minimize the amount of single-use plastics used.
The Canadian cannabis industry has faced ongoing challenges in embracing eco-friendly choices when it comes to product packaging. Recognizing the transformative shift toward more sustainable packaging practices, this changeover is not only good for the planet, but for the business; Tilray's research suggests that consumers are 50 per cent more likely to purchase a cannabis product that came in sustainable packaging versus one that doesn't. Listening to consumers' feedback and concerns, the mission around sustainability meets the needs of more eco-conscious, and frequent cannabis consumers, sharing active awareness of increased waste production in the industry.
Good Supply is rolling out new sustainable hemp packaging for pre-rolls, vapes, and flower:
— Pre-rolls and 1g Pax Pods Cartridges: For their pre-rolls and 1g Pax Pods offerings, Good Supply has produced new eco-friendly hemp tubes for easy transport and consumer convenience.
— 510 Vape Cartridges: Good Supply is bringing consumers sleek new hemp composite mouthpieces for its best-selling collection of 510 vape cartridges.
— Whole Flower: Moving away from traditional plastic bags for whole flower, Good Supply moves into bags made from recycled content, diverting over 38,000kg of plastic waste yearly.
Good Supply new hemp tubes and vape mouthpieces are green in more ways than one — they're biodegradable, so at the end of their lifecycle, they can be composted in organic processing or landfill facilities.
With this new sustainable hemp packaging program, Tilray is able to divert +131,000kg of plastic from landfills each year. In partnership with PrintReleaf, Tilray has also reforested 2000+ trees (as of August 2023 and counting) from label usage, to offset +150,000lbs worth of paper consumption.
Good Supply embraces the mindset of `Green You Can Feel Good About', re-enforcing the notion that consumers can feel good about every aspect of their cannabis purchase, from the product to the packaging that comes with it. Join their sustainability journey as they produce quality cannabis products made with environmentally conscious materials that consumers and the planet deserve.
Later this year, Tilray will continue to roll out new sustainable hemp packaging for its brands across Canada including RIFF and Broken Coast, emphasizing its sustainability efforts towards shaping a greener future for the cannabis industry.
This post was originally published by our media partner here.