This post is presented by our media partner Psychedelic News Wire
View the original article here.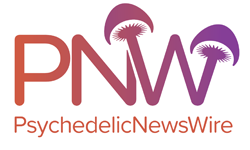 Last week, California Governor Gavin Newsom signed a resolution that would allow healthcare professionals in the state of California to prescribe MDMA, psilocybin and any other drugs classified under Schedule I to patients if and when the drugs were approved by the FDA for an exemption or reclassified to a lower schedule. The recently signed measure states that physicians, pharmacists or other authorized individuals who hold healing arts licenses and prescribe or dispense these drugs in accordance with federal regulations would be considered as acting in compliance with state law that governed the aforementioned acts.
Currently, drugs classified under Schedule I of the Controlled Substances Act include heroin, marijuana, LSD, peyote, MDMA and methaqualone. Drugs under this classification are said to have a high potential for abuse and have no accepted medical use.
However, recent research has proven that psychedelic substances hold therapeutic potential that could benefit patients suffering from a number of mental-health conditions. For instance, researchers have found that in comparison to treatment using a placebo, MDMA-assisted therapy was more effective in treating post-traumatic stress disorder. This particular study was carried out by the Multidisciplinary Association of Psychedelic Studies, a nonprofit organization that raises understanding and awareness of psychedelic drugs.
The organization's president, Rick Doblin, put out a statement recently noting that its latest trial results put MDMA on track for possible approval by the Food and Drug Administration by as early as 2024.
Separately, scientists have found that psilocybin could be useful in treating severe depression, anxiety, PTSD and  One study, whose results were published three months ago, determined that psilocybin was as effective in the treatment of depression as a commonly prescribed SSRI, escitalopram. There's also evidence that this psychedelic could also be useful in the treatment of eating disorders, cluster headaches and even chronic pain.
The state of Oregon was the first in the country to legalize psilocybin-assisted therapy earlier this year. The state of Colorado is now the latest addition to the group, having recently decriminalized psilocybin. Last week, city officials in Maine also voted to decriminalize a number of psychedelic plant drugs, psilocybin included.
Given the moves being made at the local and state levels to further the movement to decriminalize psychedelics, its not wrong to hope that at some point the federal government may follow suit.
At the moment, however, embracing the legalization of psychedelic drugs at the federal level remains a fairly remote possibility. This newly signed law has minimal direct impact because it hinges on federal regulatory action, and so industry companies such as atai Life Sciences N.V. (NASDAQ: ATAI) are likely to view it as no more than a preemptive measure intended to allow California to move fast once any federal psychedelics reforms are enacted.
About PsychedelicNewsWire
PsychedelicNewsWire ("PNW") is a specialized communications platform with a focus on all aspects of psychedelics and the latest developments and advances in the psychedelics sector. It is one of 60+ brands within the Dynamic Brand Portfolio @ IBN that delivers: (1) access to a vast network of wire solutions via InvestorWire to efficiently and effectively reach a myriad of target markets, demographics and diverse industries; (2) article and editorial syndication to 5,000+ outlets; (3) enhanced press release enhancement to ensure maximum impact; (4) social media distribution via IBN to millions of social media followers; and (5) a full array of tailored corporate communications solutions. With broad reach and a seasoned team of contributing journalists and writers, PNW is uniquely positioned to best serve private and public companies that want to reach a wide audience of investors, influencers, consumers, journalists and the general public. By cutting through the overload of information in today's market, PNW brings its clients unparalleled recognition and brand awareness. PNW is where breaking news, insightful content and actionable information converge.
To receive SMS alerts from PsychedelicNewsWire, text "Groovy" to 21000 (U.S. Mobile Phones Only)
For more information, please visit https://www.PsychedelicNewsWire.com
Please see full terms of use and disclaimers on the PsychedelicNewsWire website applicable to all content provided by PNW, wherever published or re-published: https://www.PsychedelicNewsWire.com/Disclaimer
PsychedelicNewsWire
San Francisco, CA
www.PsychedelicNewsWire.com
415.949.5050 Office
Editor@PsychedelicNewsWire.com
PsychedelicNewsWire is powered by IBN
This post was originally published by our media partner here.