This post is presented by our media partner Grow Opportunity
View the full article here.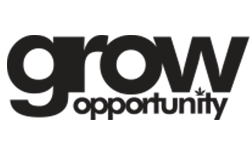 (Globe Newswire) Chicago and Vancouver —RISE Dispensaries, a rapidly growing cannabis retail chain owned by Green Thumb Industries Inc., today announced that RISE Dispensary Sun City Center, the company's tenth retail location in Florida and 86th nationwide, will open on October 27.
RISE Dispensary Sun City Center will welcome patients with a grand opening celebration on November 14, where profits from the day will be donated to Minorities for Medical Marijuana. The event will include a ribbon-cutting ceremony with representatives from the South Hillsborough Chamber of Commerce.
"As we near five years of caring for medical cannabis patients in Florida, we are excited to expand our presence to ten locations in the state with the opening of RISE Sun City Center," said Green Thumb president Anthony Georgiadis. "Our team is passionate about building strong relationships with the communities we serve, and we look forward to supporting Minorities for Medical Marijuana as part of our new store opening charity donation tradition."
Minorities for Medical Marijuana (M4MM) is a purpose-driven nonprofit organization that provides education and programs to build a more accessible and equitable cannabis industry, such as their Safe Access initiative, which hosts community-centric events targeting low income and veteran patients to help them learn about and obtain a medical marijuana card at no cost. In addition to the RISE Sun City Center grand opening donation, M4MM also serves as the recipient of RISE Dispensaries' Round Up Program across Florida, where patients have the option to round up to the nearest dollar when making an in-store purchase in support of the organization.
Green Thumb joined the Florida community in 2018 and operates two production facilities in Ocala and Homestead where the Company produces its branded products. Green Thumb's cultivation and manufacturing practices reflect the highest quality standards to ensure all its products offer a true-to-plant, consistent experience.
The company's retail brand, RISE Dispensaries, is committed to expanding access to well-being through cannabis and making a positive impact on the communities it serves. In addition to RISE Sun City Center, there are nine other RISE Dispensaries in Florida, including locations in Bonita Springs, Brandon, Deerfield Beach, Fruitland Park, Hallandale Beach, Kendall, Oviedo, Pinellas Park and West Palm Beach, with delivery services available at each location. All RISE Dispensaries in Florida offer products from Green Thumb's award-winning family of brands, including RYTHM premium flower and full spectrum vapes, Dogwalkers pre-rolls, Good Green flower, and &Shine flower, pre-rolls, vapes and chews.
This post was originally published by our media partner here.