This post is presented by our media partner Psychedelic News Wire
View the original article here.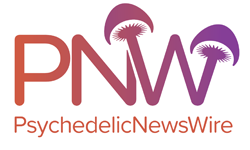 A former Tesla director has donated $16 million to Harvard University to fund psychedelic research in culture and society. Antonio Gracias is donating $16 million to the academic institution via the Gracias Family Foundation to further psychedelic research in a newly established Study of Psychedelics in Society and Culture at Harvard University.
The study will draw researchers from Harvard Law School, Harvard Divinity School and the Faculty of Arts and Sciences. The study will focus on producing state-of-the-art scholarship as well as convening faculty, experts and students to discuss the implications of the burgeoning therapeutic psychedelics industry.
A recent surge in psychedelic research has found that psychedelic drugs such as LSD, MDMA and psilocybin have the potential to treat a myriad of mental disorders with barely any side effects. This research may still be in its infancy, but the results have been so promising that Big Pharma as well as institutional investors have begun investing millions of dollars into the research and development of psychedelic-related treatments.
Robin Kelsey, the Shirley Carter Burden Professor of Photography and Dean of Arts and Humanities at Harvard University, says the institution is thrilled to bring researchers, students and faculty together to discuss the increasingly important issue of psychedelics. Kelsey notes that Harvard, the country's most prestigious academic institution, is "uniquely poised" to become a rallying place for people looking to discuss, debate and innovate in the nascent psychedelics sector.
The $16 million donation from the Gracias Family Foundation will support research efforts across Harvard University and include an endowed professorship. According to Valor Equity Partners founder, CEO and chief investment officer Antonio Gracias, Harvard University is a suitable place to look at psychedelics from different angles and aid in the creation of a framework to ensure psychedelics are legal and safe and have a positive impact on society.
His foundation has an interest in the therapeutic potential of psychedelics, a topic that has captured the attention of the general public, researchers, and lawmakers.
Psychedelic drugs have shown that they can offer long-term relief against several mental-health disorders at relatively minimal doses and with few side effects, a feat most mental health treatments cannot achieve. Up to one-third of people do not respond to antidepressants, and those who do often have to deal with side effects such as erectile dysfunction, hallucinations, confusion, agitation and constipation.
Consequently, the market is primed for novel treatments such as psychedelics that can offer long-term relief, are safe to use and don't require daily doses.
This study at Harvard will provide great complementary information to the data coming out of the drug-development efforts of many companies such as Compass Pathways PLC (NASDAQ: CMPS).
About PsychedelicNewsWire
PsychedelicNewsWire ("PNW") is a specialized communications platform with a focus on all aspects of psychedelics and the latest developments and advances in the psychedelics sector. It is one of 60+ brands within the Dynamic Brand Portfolio @ IBN that delivers: (1) access to a vast network of wire solutions via InvestorWire to efficiently and effectively reach a myriad of target markets, demographics and diverse industries; (2) article and editorial syndication to 5,000+ outlets; (3) enhanced press release enhancement to ensure maximum impact; (4) social media distribution via IBN to millions of social media followers; and (5) a full array of tailored corporate communications solutions. With broad reach and a seasoned team of contributing journalists and writers, PNW is uniquely positioned to best serve private and public companies that want to reach a wide audience of investors, influencers, consumers, journalists and the general public. By cutting through the overload of information in today's market, PNW brings its clients unparalleled recognition and brand awareness. PNW is where breaking news, insightful content and actionable information converge.
To receive SMS alerts from PsychedelicNewsWire, text "Groovy" to 21000 (U.S. Mobile Phones Only)
For more information, please visit https://www.PsychedelicNewsWire.com
Please see full terms of use and disclaimers on the PsychedelicNewsWire website applicable to all content provided by PNW, wherever published or re-published: https://www.PsychedelicNewsWire.com/Disclaimer
PsychedelicNewsWire
San Francisco, CA
www.PsychedelicNewsWire.com
415.949.5050 Office
Editor@PsychedelicNewsWire.com
PsychedelicNewsWire is powered by IBN
This post was originally published by our media partner here.