This post is presented by our media partner The Growth Op
View the original article here.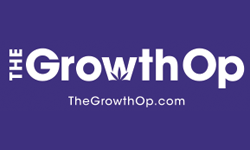 Agency requests that Indiva halt the production of its Wild Cherry and Life Lemon THC Lozenges
Article content
London-based Indiva is the latest company to catch the attention of Health Canada for producing edible extracts.
Article content
The lozenges, which contained 10mg of THC each, were classified incorrectly as "extracts" rather than "edibles," according to the federal agency.
In a press release, Indiva notes that it carefully examined the "regulatory requirements of the legislation" and conducted extensive research before launching the products.
It adds that Indiva has stopped making the lozenges as the company seeks advice from its advisers and considers its next steps. The company notes that it may decide to resume manufacturing these products using alternative packaging formats.
Article content
Edible extracts have been popular among consumers who are seeking a dose that's higher than the current 10mg THC cap on edibles.
Last August, Indivia was among a number of Canadian cannabis producers who called on Health Canada to readjust the cap.
"The unintended consequence of the 10mg limit is that folks are going back to the illicit market," Indiva CEO Niel Marotta previously told City News. He added that the limit is "a half-a-billion-dollar market failure and a public safety problem."
The cap hasn't budged, though, and some producers worked around the limit by introducing edible extract products, containing up to 500mg of THC per package.
The regulations for edibles and extracts vary significantly. The THC limit for edibles is 10 milligrams per package, regardless of how many pieces are contained in that package. While the same 10 mg limit applies to extracts that are ingested, that is the case per unit or dispensed product. The entire package can contain up to 1,000 mg of THC.
Article content
Health Canada began sending non-compliance letters to several companies asking them to stop selling the products in January, reports Marijuana Business Daily.
As of Tuesday morning, the lozenges and other forms of edible extracts were still available through the government-owned Ontario Cannabis Store.
Last March, the federal government corrected what had long been criticized as bad math regarding its limits on cannabis beverages.
Canadians can now purchase up to 17.1 litres of cannabis drinks at once, or 48 standard-sized drinks, a significant increase from the previous cap of 5 drinks.
Under the previous rules, every 70 grams of a weed beverage counted as one gram of dried cannabis. Meaning a 355 mL drink counted as more than 5 grams of cannabis even if contained only 2.5 mg of THC. Meanwhile, a 30 mL bottle of cannabis oil, containing more than 800 mg of THC, counts as less than a half gram.
Article content
Dave Schlosser, CEO of Truss Beverage Co., previously told The GrowthOp that industry players are now focused on increasing the 10mg THC limit for edibles and drinks.
"I do know for most of the industry that addressing the 10-milligram limit is a big priority," he said. "That will unlock the ability to sell 6- and 12-packs and drive that average price down."
This post was originally published by our media partner here.