This post is presented by our media partner Psychedelic News Wire
View the original article here.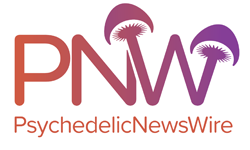 A federal appeals court panel has begun hearing arguments in a case involving a Seattle doctor who sued the U.S. Drug Enforcement Administration for denying his patients access to psilocybin therapy and who is now asking the federal government to reschedule the psychedelic. The suit is part of the Seattle-based doctor's efforts to expand psilocybin access to terminally ill patients to treat anxiety and end-of-life depression.
Psychedelics such as psilocybin, or magic mushrooms, are all the rage these days thanks to a growing body of research indicating they have potent mental health benefits. Dr. Sunil Aggarwal wanted to use psilocybin, a psychedelic extracted from mushrooms, to help terminal patients at his clinic deal with the anxiety and depression caused by their impending mortality.
The doctor first tried to access the drug for his patients under federal and state right-to-try laws that allow terminally ill patients to use "investigational medications" that still haven't been approved, but the DEA rejected his request. Aggarwal then sued the DEA, but his lawsuit was ultimately dismissed in early 2022, prompting him to file a formal DEA petition to move psilocybin from Schedule I to Schedule II of the Controlled Substances Act in February 2022.
The DEA rejected the doctor's petition again and said the U.S. Food and Drug Administration (FDA) had to determine that a substance has an accepted medical use as a prerequisite to rescheduling. In a letter to Aggarwal, the DEA said that the FDA did not outline any accepted medical use for psilocybin and noted that the psychedelic would remain in Schedule I. The ongoing case is Aggarwal's challenge to the DEA's latest rejection and will be presided over by Judges Bridget Bade, Daniel Bress and Sandra Ikuta.
While DEA lawyers say their rescheduling petition did not pass the five-part test used to determine if a substance has an accepted medical use, Aggarwal's lawyers say the test isn't legal in the first place. According to Matt Zorn, one of the lawyers representing the Seattle-based doctor, the idea that the rescheduling petition doesn't address the test's five elements isn't true.
During oral arguments, Zorn cited a review paper filed alongside the petition that meets all five parts of the test requirements; however, he said the DEA did not evaluate the paper. He also argued that the DEA is using the test to prevent doctors from using treatments that are proven to be safe and effective.
As many more companies such as atai Life Sciences N.V. (NASDAQ: ATAI) publish their research findings in the quest to commercialize psychedelic drugs, regulatory authorities including the FDA and DEA could soon have no choice but to reschedule numerous psychedelic compounds.
About PsychedelicNewsWire
PsychedelicNewsWire ("PNW") is a specialized communications platform with a focus on all aspects of psychedelics and the latest developments and advances in the psychedelics sector. It is one of 60+ brands within the Dynamic Brand Portfolio @ IBN that delivers: (1) access to a vast network of wire solutions via InvestorWire to efficiently and effectively reach a myriad of target markets, demographics and diverse industries; (2) article and editorial syndication to 5,000+ outlets; (3) enhanced press release enhancement to ensure maximum impact; (4) social media distribution via IBN to millions of social media followers; and (5) a full array of tailored corporate communications solutions. With broad reach and a seasoned team of contributing journalists and writers, PNW is uniquely positioned to best serve private and public companies that want to reach a wide audience of investors, influencers, consumers, journalists and the general public. By cutting through the overload of information in today's market, PNW brings its clients unparalleled recognition and brand awareness. PNW is where breaking news, insightful content and actionable information converge.
To receive SMS alerts from PsychedelicNewsWire, text "Groovy" to 21000 (U.S. Mobile Phones Only)
For more information, please visit https://www.PsychedelicNewsWire.com
Please see full terms of use and disclaimers on the PsychedelicNewsWire website applicable to all content provided by PNW, wherever published or re-published: https://www.PsychedelicNewsWire.com/Disclaimer
PsychedelicNewsWire
San Francisco, CA
www.PsychedelicNewsWire.com
415.949.5050 Office
Editor@PsychedelicNewsWire.com
PsychedelicNewsWire is powered by IBN
This post was originally published by our media partner here.