This post is presented by our media partner Grow Opportunity
View the full article here.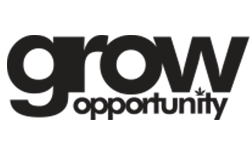 The prospectus has been filed in each of the provinces and territories in Canada. The prospectus enables the company to offer, issue and sell, from time to time: common shares, warrants, units, subscription receipts, debt securities, convertible securities, or any combination of such securities for up to an aggregate offering price of C$100,000,000 (or its equivalent), in one or more transactions during the effective period.
The company has also filed a corresponding shelf registration statement relating to the Securities with the United States of America Securities and Exchange Commission under the U.S. Canada Multijurisdictional Disclosure System.
The company may also use the prospectus in connection with an "at-the-market distribution" in accordance with applicable securities laws, which would permit securities to be sold on behalf of the company through the TSX Venture Exchange, the Nasdaq Stock Exchange, (or other existing trading markets) as further described in the applicable prospectus supplement. To date, no agreement has been entered into with respect to such a distribution.
The company may use the net proceeds from the sale of securities for general corporate purposes, capital projects, internal expansion, or for the acquisition of other businesses, assets or securities by the company or one of its subsidiaries.
This press release does not constitute an offer to sell or the solicitation of an offer to buy securities, nor will there be any sale of the securities in any jurisdiction in which such offer, solicitation or sale would be unlawful prior to the registration or qualification under securities laws of any such jurisdiction. If any securities are offered under the prospectus, the terms of any such securities and the intended use of the net proceeds resulting from such offering would be established at the time of any offering and would be described in a prospectus supplement filed with the applicable securities regulatory authorities at the time of such offering and would be made available by High Tide.
This post was originally published by our media partner here.