This post is presented by our media partner Grow Opportunity
View the full article here.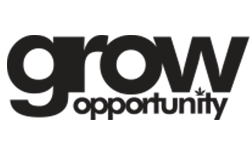 Grodan consistently tests its stone wool for heavy metal content using a third party lab called Bureau Veritas, which has hundreds of locations in North America.
That's just one way we're looking out for cannabis cultivators. By creating a consistent substrate developed to incredibly high standards, we give growers greater control over their crop inputs. Not only does that benefit cannabis brands' integrity and their customers, transitioning from peat or coco to stone wool helps operators stay well ahead of fresh regulations that may come out of renewed government scrutiny on soil health.
By using a growing medium that has already been tested and proven to contain negligible levels of heavy metals, operators can save time and effort on their own testing and compliance processes and head off concerns about substrate contaminants at the pass.
As more and more consumer products are revealed to have alarming levels of heavy metal concentrations, from baby food to clothing textiles, cannabis operators can offer the industry a little extra peace of mind with one simple input decision.
Testing stone wool substrates for heavy metals
The important thing to remember when testing growing media for heavy metals is that there are different methods for testing organic media (i.e. "living" material) and inert media (like stone wool).
For example, the acid digestion process is useful for determining heavy metal concentrations in organic, or carbon-based substances like soil, peat and coco. With acid digestion, different acidic chemicals are used to break down organic compounds in a sample so that other elements, including heavy metals, can be better observed and quantified. It's a good way to see what hidden components of an organic substrate might be absorbed by plants growing in those media.
However, the acid digestion method produces inaccurate results for inert mineral substrates like the perlite, often included in potting-soil mixtures, as well as stone wool, aka rock wool.
Applying the acid digestion process to such non-carbon, inorganic growing media will release 100 per cent of all elements in the stone wool material—not just the elements that would naturally become available to plants under the average temperature and pH levels observed during the growing cycle.
The best testing process for inorganic growing media is a Toxicity Characteristic Leaching Procedure (TCLP). TCLP simulates how metals would leach over a typical growing season, providing an accurate picture of the bioavailability and mobility of various compounds in mineral substrates. It's the same process specified by the EPA when it established federal standards for hazardous and industrial waste disposal in the 1970s.
Cannabis operators can trust TCLP results because they often slightly overestimate the total level of leaching that takes place over an entire growing season.
When mineral substrates are examined through electron micrographs, you can see the physical degradation of stone wool fibers after several years of use and compare them to similar fibers subject to the TCLP extraction process. The TCLP method degrades the fibers even more than in a typical year of mineral substrates being exposed to water, nutrient solutions and shifts in temperature and pH over time.
This level of accuracy, along with the buffer of additional degradation during testing, is why Grodan regularly performs TCLP analysis of our products as part of our rigorous quality control standards.
While all types of basalt rock, from which stone wool growing media is made, have naturally occurring and variable levels of heavy metals, we are able to demonstrate that any heavy metals are detectable at well below legal limits — if there are any detected at all.
---
Madison Walker is Head of Public Affairs for North America at Grodan, a global leader in precision growing solutions and inventor of stone wool cultivation. She is responsible for the development and implementation of Good Manufacturing Practices and Good Production Practices protocols for the United States, Canada, and International markets. 
Get a closer look at Grodan products and cannabis crop steering techniques on their blog and podcast.
This post was originally published by our media partner here.