This post is presented by our media partner Garden Culture Magazine
View the original article here.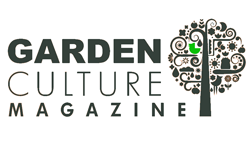 Do you want to plant some tulips for the spring but have no garden space? Just plant them in containers! We'll guide you through the process for beautiful pops of color on the patio next spring.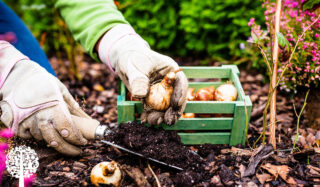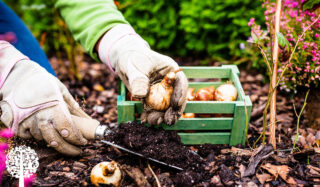 Plant Wide and Deep
Ensure the container you choose has suitable drainage holes in the bottom. The width of the container will determine how many bulbs it will hold. Larger bulbs, such as daffodils and tulips, must be planted at least 10-15cm apart. Choosing a container that is 32-35cm in diameter will hold between seven and ten evenly-spaced tulip or daffodil bulbs.
Depth is more important than diameter. The container should be deep enough to hold at least 10cm of soil on the bottom, double the bulb's height, and at least 10-15cm of potting soil to cover the bulb once planted. Bulbs like tulips, daffodils, and alliums need at least this amount of earth to insulate them from the cold in the winter. Smaller bulbs like grape hyacinth or crocus will only need half that amount – so smaller and shallower containers are fine.
Planting Medium
A good, well-draining potting mix is all you need. Mixing regular garden soil with compost will help the earth stay porous and retain water during winter cold snaps that can dry out containers. Adding bone meal will also offer a nutritional boost and help roots develop in late fall and early winter.
Shelter and Water Regularly
It is easy to forget about your bulbs after you plant them in the ground. Bulbs in containers, though, need a little TLC during cold winter months. I usually keep the containers under cover so they don't become waterlogged and cause the bulbs to rot. Under the eaves on the patio or by the front door are all great places to store your bulb containers.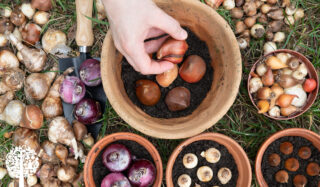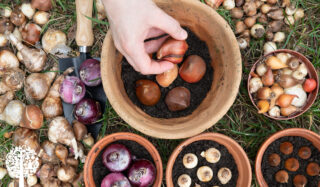 It's also important to remember to water the pots regularly. In the ground, bulbs soak up the moisture from rain and snow. In a container, however, they rely on you. A good watering once every two weeks is all they need to get them through the winter.
Be Creative
Planting bulbs in containers is not only easy, but it can be a great exercise in creativity. Mix and match your selections. Consider planting yellow daffodils on one half of the container and crocus in a mass on the other side. The daffodils will keep the container colorful as the crocus starts to fade. Consider adding some purple grape hyacinth bulbs to a container of pink tulips.
As long as you follow a few simple tricks, planting bulbs in containers is a fun and easy way to add another layer of spring color to the garden.
This post was originally published by our media partner here.